36' 2013 Fountaine Pajot Mahe 36 Evolution
Yacht Haven Marina TH
Group Island Spirit LLC
Sail Diesel 2
€175,000
On Market:
629 days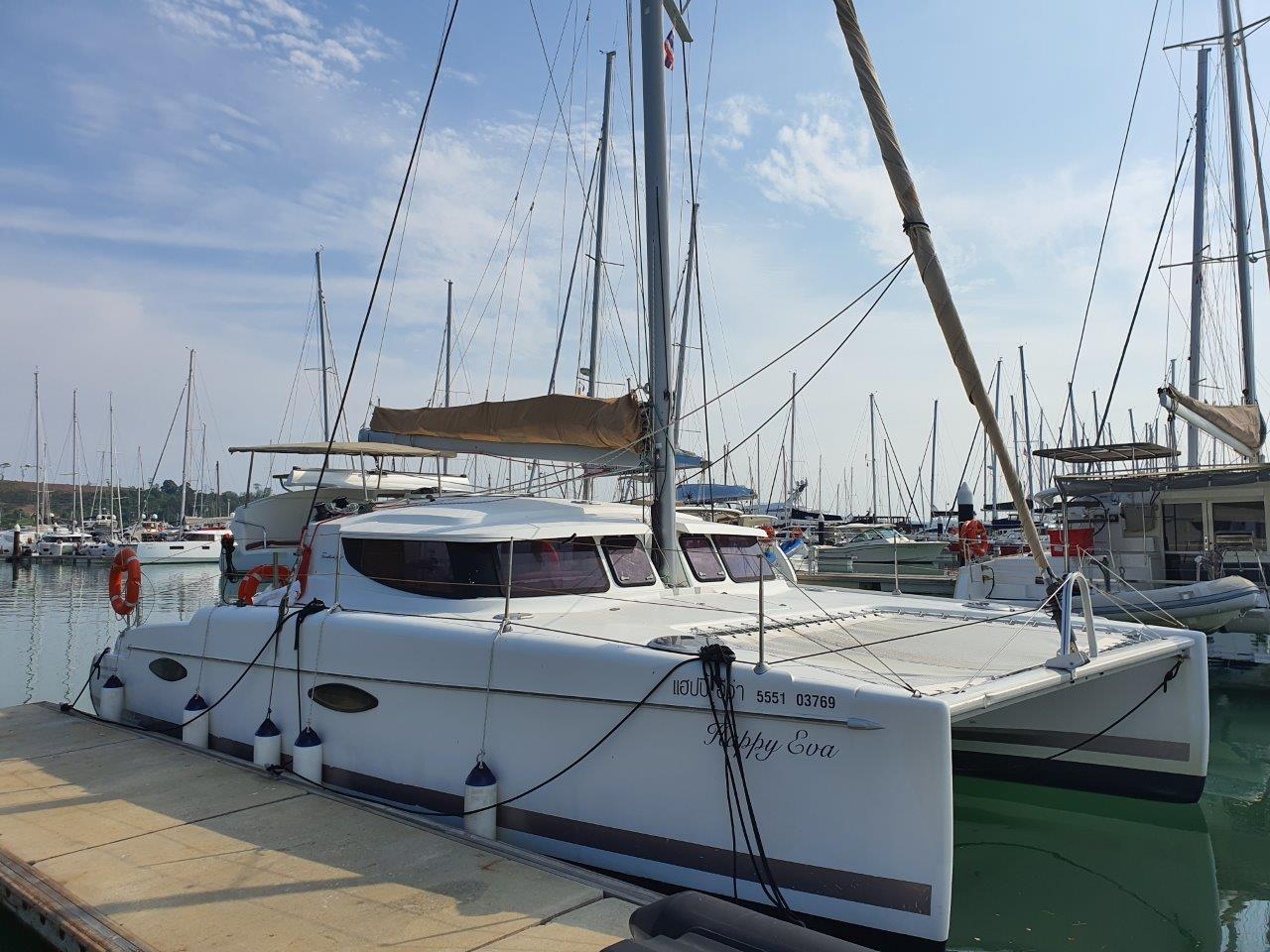 LISTED FOR SALE TO STAY IN THE CHARTER MANAGEMENT PROGRAM.  Earn some income and sail when you have some spare time! The Mahe 36 is an ideal boat for a couple and with what is happening in today's market, still surprisingly affordable.  This vessel has
Buddha Value
→ $194,051
Purchase More Information
Consult with the Buddha for $19.99. We have additional information available.
Price History
| Price | Date | Status |
| --- | --- | --- |
| ¤0 | 2022-03-21 | New |
| €199,000 | 2022-03-21 | Active |
| €165,000 | 2023-04-05 | Sale Pending |
| €165,000 | 2023-05-10 | Active |
| €175,000 | 2023-09-17 | Increased |
Active Comparables
| Model | Year | Length | Location | Broker | Price | Date | Status | On Market |
| --- | --- | --- | --- | --- | --- | --- | --- | --- |
| Mahe 36 Evolution | 2013 | 36 | Yacht Haven Marina TH | Group Island Spirit LLC | $175,000 | 2023-09-17 | Increased | 629 days |
Sold Comparables
| Model | Year | Length | Location | Broker | Price | Date | Status | On Market |
| --- | --- | --- | --- | --- | --- | --- | --- | --- |
| Mahe 36 Evolution | 2012 | 36 | Jolly Harbour, Antigua & Barbuda | Dream Yacht Charter | $149,189 | 2019-11-16 | Sold | 156 days |
| Mahe 36 Evolution | 2013 | 36 | France | BROK & GO | $262,989 | 2018-01-08 | Sold | 274 days |
Inactive Comparables
| Model | Year | Length | Location | Broker | Price | Date | Status | On Market |
| --- | --- | --- | --- | --- | --- | --- | --- | --- |
| Mahe 36 Evolution | 2014 | 36 | Falmouth US | Lyman-Morse Yacht Brokerage | $285,000 | 2023-03-12 | Inactive | 196 days |
| Mahé 36 Evo | 2013 | 36 | Hyères FR | Tenor Yachts | $195,000 | 2022-03-21 | Inactive | 31 days |
| Mahe 36 Evolution | 2012 | 36 | Phuket Thailand | Group Island Spirit LLC | $191,008 | 2020-11-18 | Inactive | -0 days |
| Mahe 36 Evolution | 2014 | 36 | Pointe A Pitre Guadeloupe (fr) | Dream Yacht Charter | $169,722 | 2020-11-03 | Inactive | -0 days |
| Mahe 36 Evolution | 2014 | 36 | Newburyport, MA, United States | Advantage Yacht Sales | $249,900 | 2020-06-27 | Inactive | 443 days |
| Mahe 36 Evolution | 2012 | 36 | Gosier Guadeloupe (fr) | Dream Yacht Charter | $127,409 | 2020-05-29 | Inactive | 84 days |
| Mahe 36 Evolution | 2012 | 36 | Fethiye, Turkey | Sunbird International Yacht Sales | $187,841 | 2019-12-26 | Inactive | 259 days |
| Mahe 36 | 2013 | 36 | Tortola, British Virgin Islands | Certified Sales, Inc. | $69,000 | 2019-11-02 | Inactive | 205 days |
| Mahe 36 Evolution | 2014 | 36 | Â Â Newburyport, MA | Northstar Yacht Sales, LLC | $299,000 | 2019-04-16 | Inactive | 35 days |