50' 1989 Ocean Alexander 46
Brighton GB
Boatshed Brighton
Power Diesel 2
£74,950
On Market:
136 days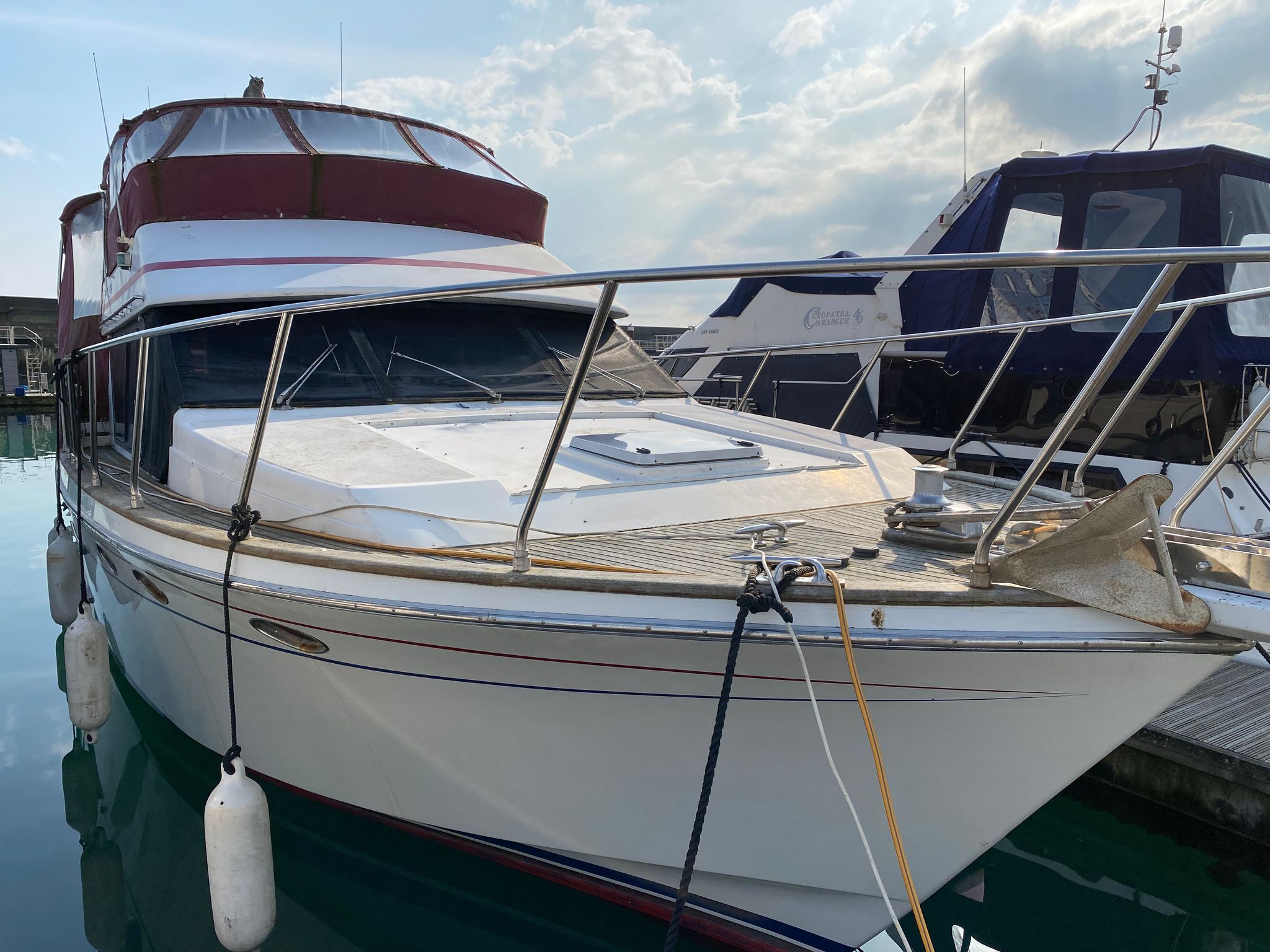 Wow! This is a very imposing vessel and there are lots of different decks, levels and living areas! Her upper deck consists of v
Purchase More Information
Consult with the Buddha for $19.99. We have additional information available.
Price History
| Price | Date | Status |
| --- | --- | --- |
| ¤0 | 2022-04-22 | New |
| £84,950 | 2022-04-22 | Active |
| £74,950 | 2022-07-05 | Reduced |
| £74,950 | 2022-08-06 | Reduced |
| £74,950 | 2022-09-06 | Inactive |
Sold Comparables
| Model | Year | Length | Location | Broker | Price | Date | Status | On Market |
| --- | --- | --- | --- | --- | --- | --- | --- | --- |
| Mk Ii Pilothouse 50 | 1988 | 50 | La Conner, WA, United States | Fairhaven Yacht Sales | $198,500 | 2019-11-11 | Sold | 74 days |
| Mk II Pilothouse 50 | 1988 | 50 | Â Â La Conner, WA | Fairhaven Yacht Sales | $239,500 | 2019-04-17 | Sold | 36 days |
| 50 Sedan | 1988 | 50 | BC, Can | Calibre Yacht Sales | $185,107 | 2018-04-08 | Sold | 485 days |
Inactive Comparables
| Model | Year | Length | Location | Broker | Price | Date | Status | On Market |
| --- | --- | --- | --- | --- | --- | --- | --- | --- |
| 46 | 1989 | 50 | Brighton GB | Boatshed Brighton | $74,950 | 2022-09-06 | Inactive | 136 days |
| Mkii | 1988 | 50 | La Conner WA United States | Fairhaven Yacht Sales | $232,000 | 2020-10-16 | Inactive | -0 days |
| Sedan | 1988 | 50 | Scappoose OR United States | W S Yacht Brokers | $180,000 | 2020-06-26 | Inactive | 101 days |