44' 1993 Island Packet 44
Irvington US
Norton's Yacht Sales, Inc.
Sail Diesel 1
$149,900
On Market:
577 days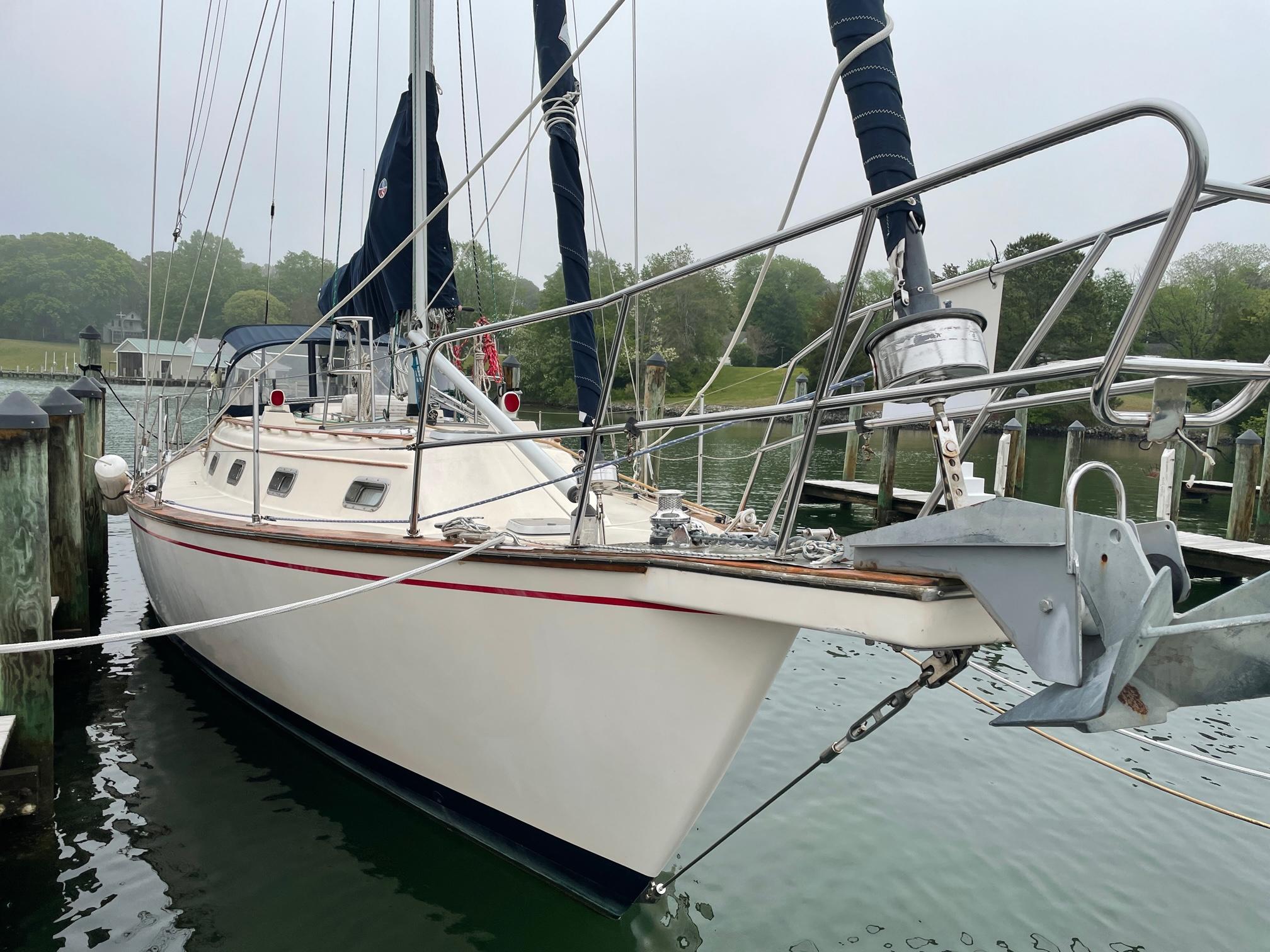 This Beautiful 1993 Island Packet has recently come on the market.  She has been loved and maintained by the same owner for the last 16+ years.  Equipped with everything you will need to Cruise, live aboard or enjoy a weekend getaway.  Generator, Bow Thru
Buddha Value
→ $143,225
Purchase More Information
Consult with the Buddha for $19.99. We have additional information available.
Price History
| Price | Date | Status |
| --- | --- | --- |
| ¤0 | 2022-05-12 | New |
| $165,000 | 2022-05-12 | Active |
| $155,000 | 2022-07-20 | Reduced |
| $155,000 | 2022-08-23 | Reduced |
| $149,900 | 2023-09-18 | Reduced |
Active Comparables
| Model | Year | Length | Location | Broker | Price | Date | Status | On Market |
| --- | --- | --- | --- | --- | --- | --- | --- | --- |
| 44 | 1993 | 44 | Macatawa US | Holland Yacht Sales | $164,900 | 2023-09-15 | Reduced | 180 days |
| 44 | 1993 | 44 | Irvington US | Norton's Yacht Sales, Inc. | $149,900 | 2023-09-18 | Reduced | 577 days |
| 44 Cutter Rig | 1992 | 44 | East Boothbay US | Gray & Gray Yachts | $149,500 | 2023-06-03 | Active | 190 days |
| 44 | 1994 | 44 | Punta Gorda US | PIER ONE YACHT SALES | $134,900 | 2023-06-23 | Active | 170 days |
| 44 | 1994 | 44 | Punta Gorda US | Yacht Access | $123,000 | 2023-09-27 | Reduced | 131 days |
Sold Comparables
| Model | Year | Length | Location | Broker | Price | Date | Status | On Market |
| --- | --- | --- | --- | --- | --- | --- | --- | --- |
| 44 | 1994 | 44 | Key Largo US | Yacht Access | $146,500 | 2022-11-27 | Probably Sold | 111 days |
| 44 | 1993 | 44 | Holland MI United States | Holland Yacht Sales | $165,000 | 2022-02-15 | Probably Sold | 624 days |
| 44 | 1992 | 44 | Stonington, CT, United States | Prestige Yacht Sales | $149,000 | 2019-08-07 | Sold | 48 days |
| 44 | 1993 | 44 | Holland, MI, United States | Holland Yacht Sales | $159,000 | 2019-07-24 | Sold | 104 days |
| 44 | 1992 | 44 | Palmetto, FL, United States | Whiteaker Yacht Sales | $150,000 | 2019-06-05 | Sold | 55 days |
| 44 | 1992 | 44 | Palmetto, FL, United States | Massey Yacht Sales & Service | $119,000 | 2019-05-13 | Sold | 32 days |
| 44 | 1992 | 44 | VA, United States | S&J Yachts | $185,000 | 2018-05-08 | Sold | 150 days |
Inactive Comparables
| Model | Year | Length | Location | Broker | Price | Date | Status | On Market |
| --- | --- | --- | --- | --- | --- | --- | --- | --- |
| 44 | 1992 | 44 | Jacksonville, FL, United States | Whiteaker Yacht Sales | $169,000 | 2020-03-24 | Inactive | 285 days |
| 44 | 1994 | 44 | Fort Pierce, FL, United States | Florida Coast Marine, Inc. | $148,000 | 2020-03-10 | Inactive | 271 days |
| Island Packet 44 | 1992 | 44 | Fort Pierce FL United States | Ft. Pierce Yacht Sales | $135,000 | 2020-03-10 | Inactive | -0 days |
| 44 Cutter Rig | 1992 | 44 | BEAUFORT, SC, United States | Coastal Carolina Yacht Sales | $165,000 | 2020-02-12 | Inactive | 307 days |
| | 1994 | 44 | FL, United States | The Yacht Shop | $175,000 | 2020-01-31 | Inactive | 295 days |
| 44 | 1994 | 44 | Charleston, SC, United States | S&J Yachts | $175,000 | 2019-11-16 | Inactive | 107 days |
| 44 | 1994 | 44 | Antigua & Barbuda | Lighthouse Yachting Ltd. | $189,000 | 2019-05-23 | Inactive | 42 days |