40' 2018 Beneteau Oceanis 41.1
Hyères FR
Tenor Yachts
Sail Diesel 1
€214,000
On Market:
63 days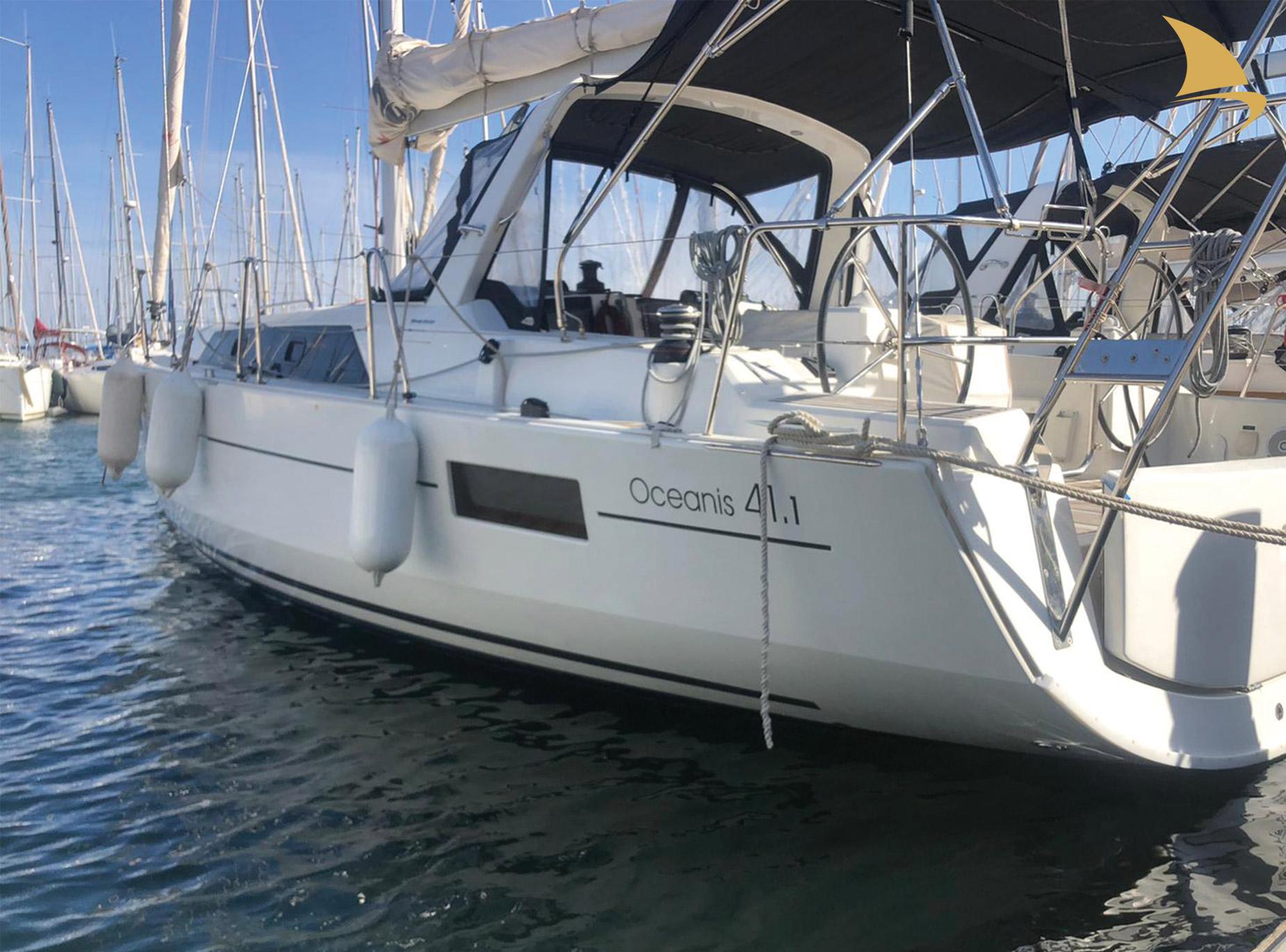 L'agence Tenor YACHTS à Hyères vous propose à la vente ce Beneteau Oceanis 41.1 d'occasion de 2018. Avec un haut niveau de conf
Purchase More Information
Consult with the Buddha for $19.99. We have additional information available.
Price History
| Price | Date | Status |
| --- | --- | --- |
| ¤0 | 2022-05-14 | New |
| €229,000 | 2022-05-14 | Active |
| €214,000 | 2022-06-17 | Reduced |
| €214,000 | 2022-07-17 | Inactive |
Active Comparables
| Model | Year | Length | Location | Broker | Price | Date | Status | On Market |
| --- | --- | --- | --- | --- | --- | --- | --- | --- |
| Oceanis 41.1 | 2019 | 40 | Mississauga CA | Anchor Yacht Sales | 499000 | 2023-05-14 | Active | 19 days |
| Oceanis 41.1 | 2019 | 40 | Burriana ES | Sport Nautic | 265000 | 2023-04-01 | Increased | 107 days |
| Oceanis 41.1 | 2018 | 40 | Lefkada GR | Best Boats Only | 223000 | 2023-03-25 | Active | 69 days |
| Oceanis 41.1 | 2017 | 40 | Lefkada GR | Best Boats Only | 217000 | 2023-03-25 | Active | 69 days |
| Oceanis 41.1 | 2017 | 40 | Malaga ES | Interyates Mallorca | 210000 | 2023-03-01 | Active | 93 days |
| Oceanis 41.1 | 2018 | 40 | Scrub Island VG | Dream Yacht Charter | 200000 | 2023-02-21 | Active | 101 days |
| Oceanis 41.1 | 2017 | 40 | Campania IT | Italnavi Shipyards | 190000 | 2023-03-25 | Active | 69 days |
Inactive Comparables
| Model | Year | Length | Location | Broker | Price | Date | Status | On Market |
| --- | --- | --- | --- | --- | --- | --- | --- | --- |
| Oceanis 41.1 | 2017 | 40 | Greystones IE | BJ Marine (Dublin) | $224,950 | 2023-05-21 | Inactive | 71 days |
| Oceanis 41.1 | 2018 | 40 | Gilford US | Fay's Boat Yard, Inc. | $299,000 | 2022-11-13 | Inactive | 149 days |
| Oceanis 41.1 | 2017 | 40 | Lavrio GR | Dream Yacht Charter | $140,000 | 2022-08-15 | Inactive | 31 days |
| Oceanis 41.1 | 2017 | 40 | Greystones IE | BJ Marine (Dublin) | $239,750 | 2022-08-12 | Inactive | 102 days |
| Oceanis 41.1 | 2018 | 40 | Hyères FR | Tenor Yachts | $214,000 | 2022-07-17 | Inactive | 63 days |
| Oceanis 41.1 | 2018 | 40 | Cogolin FR | Star Yachting | $235,000 | 2022-05-17 | Inactive | 87 days |
| Oceanis 41.1 | 2017 | 40 | Athens GR | YD Yachts | $175,000 | 2022-03-20 | Inactive | 28 days |
| Gran Turismo 40 | 2017 | 40 | Shady Side MD United States | Clarks Landing | $399,000 | 2019-11-21 | Inactive | 27 days |
| Oceanis 41 1 | 2019 | 40 | GOLFE JUAN, France | Seaways Yachting | $167,268 | 2019-10-07 | Inactive | 147 days |
| Oceanis 41 1 | 2017 | 40 | SIMPSON BAY, Sint Maarten (DUTCH PART) | Andromeda Yachts S.A. | $79,000 | 2019-05-05 | Inactive | 24 days |