36' 1979 Albin Double Cabin
Melbourne US
Certified Sales - St George, SC
Power Diesel 1
$2,500
On Market:
384 days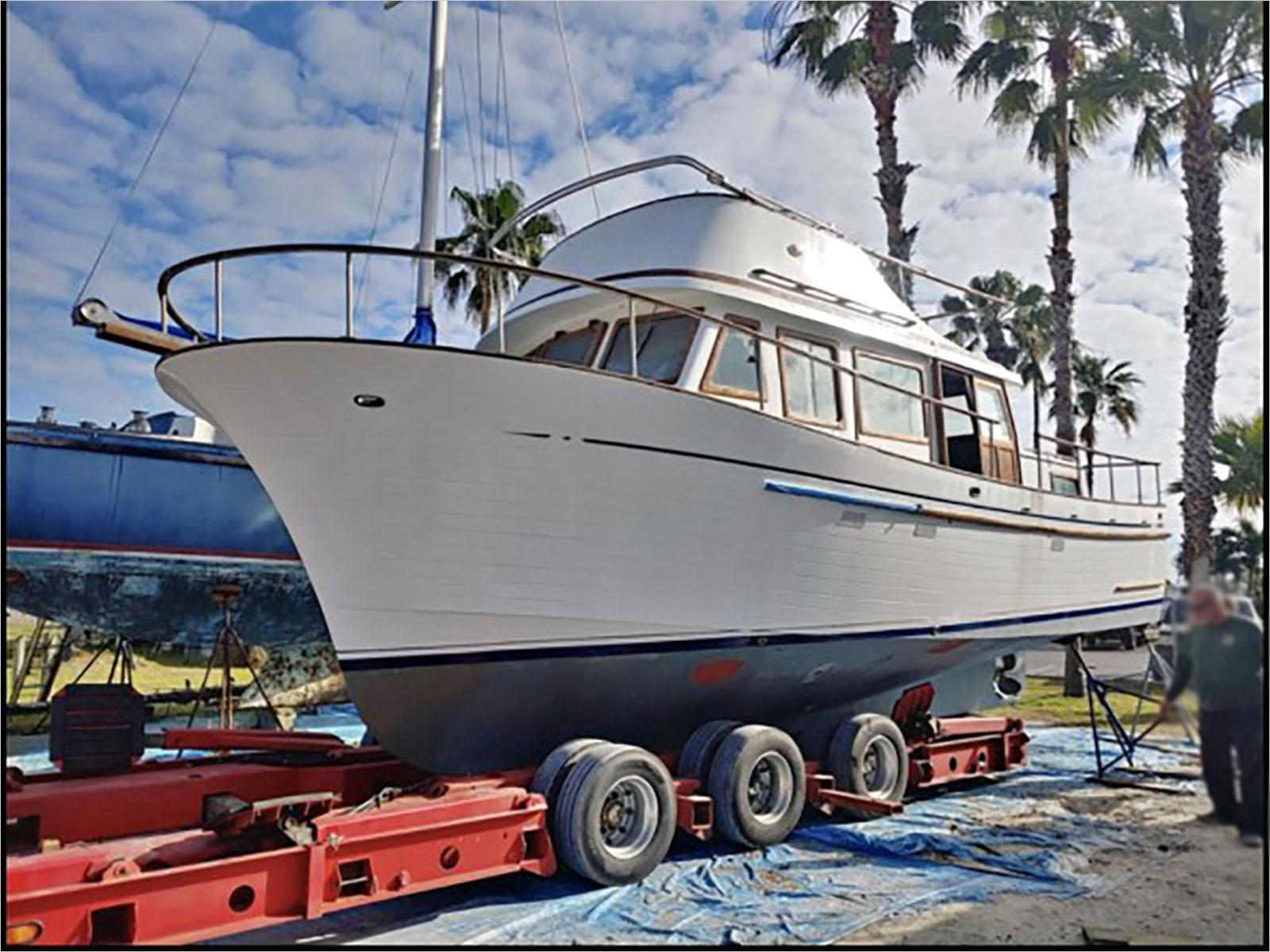 "CURRENT PRICE" IS A GUIDE.  ALL OFFERS RESPECTFULLY CONSIDERED. Actual ConditionThis Albin 36 is suffering from rot in the cabin and flybridge caused by leaks. There is heavy moisture throughout the hull and decks. This is a project vessel. She also nee
Buddha Value
↑ $31,217
Purchase More Information
Consult with the Buddha for $19.99. We have additional information available.
Price History
| Price | Date | Status |
| --- | --- | --- |
| ¤0 | 2022-05-14 | New |
| $16,500 | 2022-05-14 | Active |
| $11,500 | 2022-07-21 | Reduced |
| $3,500 | 2023-02-17 | Reduced |
| $2,500 | 2023-03-31 | Reduced |
Active Comparables
| Model | Year | Length | Location | Broker | Price | Date | Status | On Market |
| --- | --- | --- | --- | --- | --- | --- | --- | --- |
| Double Cabin | 1979 | 36 | Melbourne US | Certified Sales - St George, SC | $2,500 | 2023-03-31 | Reduced | 384 days |
Sold Comparables
| Model | Year | Length | Location | Broker | Price | Date | Status | On Market |
| --- | --- | --- | --- | --- | --- | --- | --- | --- |
| 36 Double Cabin | 1980 | 36 | New Bern US | Triton Yacht Sales and Service, LLC. | $59,000 | 2022-10-21 | Probably Sold | 236 days |
| 36 Trawler | 1979 | 36 | Seattle, WA USA - At Our Docks!, WA, United States | Boatshed Seattle | $34,000 | 2020-06-11 | Probably Sold | 427 days |
| 36 Trawler | 1980 | 36 | Washington, NC, United States | McCotters Marina | $37,500 | 2020-03-22 | Sold | 345 days |
| Trawler | 1978 | 36 | MERRITT ISLAND, FL, United States | Yacht Masters | $24,900 | 2019-11-26 | Sold | 124 days |
| 36 Double Cabin | 1980 | 36 | Grand Rivers, KY, United States | Green Turtle Bay Yacht Sales | $39,900 | 2019-04-21 | Sold | 9 days |
| 36 Aft Cabin Trawler | 1978 | 36 | Â Â Baltimore/Essex, MD | Baltimore Boating Center, LLC | $29,900 | 2019-04-17 | Sold | 36 days |
| Trawler | 1979 | 36 | BC, Can | Bayview Yacht Sales | $55,681 | 2019-02-08 | Sold | 183 days |
| Trawler | 1978 | 36 | VA, United States | Annapolis Yacht Sales | $49,500 | 2018-10-08 | Sold | 152 days |
| 36 Double Cabin Trawler | 1980 | 36 | ON, Can | Harris & Ellis Yachts | $51,964 | 2018-07-08 | Sold | 121 days |
Inactive Comparables
| Model | Year | Length | Location | Broker | Price | Date | Status | On Market |
| --- | --- | --- | --- | --- | --- | --- | --- | --- |
| Albin 36/ft | 1980 | 36 | Vero Beach US | PIER ONE YACHT SALES | $130,000 | 2022-04-18 | Inactive | 49 days |
| Trawler | 1978 | 36 | Little River US | Intracoastal Yacht Sales of Little River, SC | $34,900 | 2022-04-12 | Inactive | 32 days |
| Trawler | 1980 | 36 | Napa, CA, United States | Napa Valley Marina Yachts | $26,500 | 2022-02-15 | Inactive | 1041 days |
| D/c Trawler W/hardtop & Full Enclosure | 1980 | 36 | South Bristol ME United States | Gray & Gray Yacht Brokers, Inc. | $89,000 | 2021-01-26 | Inactive | 79 days |
| 36 | 1980 | 36 | Vero Beach FL United States | PIER ONE YACHT SALES | $158,325 | 2020-05-27 | Inactive | -0 days |
| 36 | 1980 | 36 | Vero Beach FL United States | PIER ONE YACHT SALES | $158,325 | 2020-05-12 | Inactive | -0 days |
| Hhg Trawler | 1980 | 36 | New Smyrna Beach FL United States | All Florida Yacht Sales | $38,000 | 2020-01-27 | Inactive | 25 days |
| 36 Trawler | 1980 | 36 | Â Â Johns Island, SC | Knot 10 Yacht Sales | $35,000 | 2019-06-15 | Inactive | 95 days |
| Trawler | 1980 | 36 | Vero Beach, FL, United States | Vero Beach Yacht Sales | $165,000 | 2019-04-11 | Inactive | -0 days |