37' 1983 Pearson Performance Cruiser
New Bern US
Triton Yacht Sales And Service, LLC.
Sail Diesel 1
$29,899
On Market:
279 days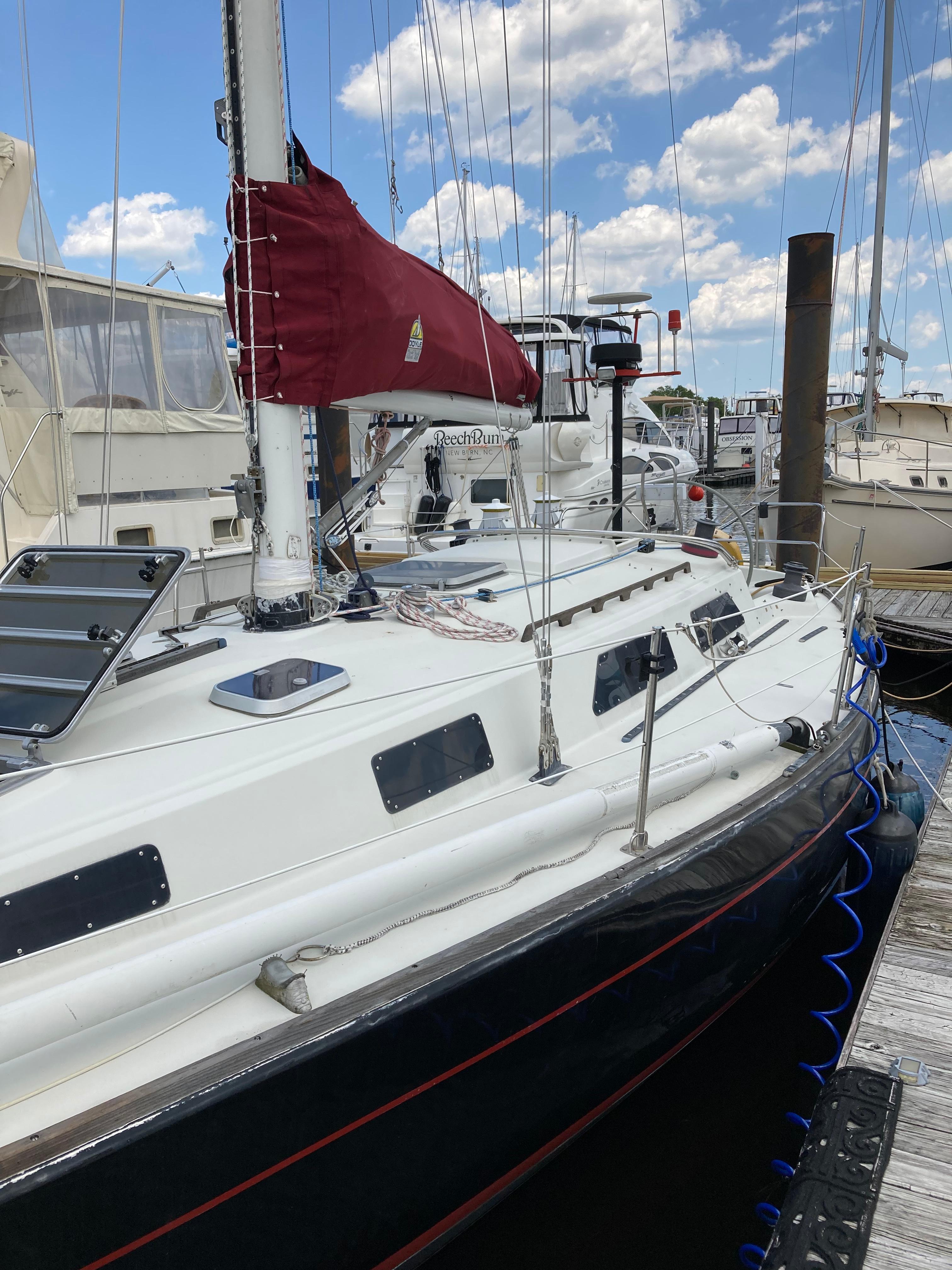 PERFORMANCE CRUISER NON-PAREIL!!  PRICED FOR IMMEDIATE SALE!!  Owners moving!!  Sailing Machine! This is the sailing vessel that will provide an exhilarating ride! 12+knots not unusual!!  Gorgeous custom wood interior adds elegance and comfort to the crui
Buddha Value
↗ $34,510
Purchase More Information
Consult with the Buddha for $9.99. We have additional information available.
Price History
| Price | Date | Status |
| --- | --- | --- |
| ¤0 | 2022-06-20 | New |
| $34,900 | 2022-06-20 | Active |
| $29,900 | 2022-07-31 | Reduced |
| $25,000 | 2022-10-03 | Reduced |
| $22,900 | 2022-11-10 | Reduced |
| $15,000 | 2022-12-15 | Reduced |
| $29,900 | 2023-01-25 | Increased |
| $29,899 | 2023-03-05 | Reduced |
Active Comparables
| Model | Year | Length | Location | Broker | Price | Date | Status | On Market |
| --- | --- | --- | --- | --- | --- | --- | --- | --- |
| Performance Cruiser | 1983 | 37 | New Bern US | Triton Yacht Sales And Service, LLC. | 29899 | 2023-03-05 | Reduced | 279 days |
Sold Comparables
| Model | Year | Length | Location | Broker | Price | Date | Status | On Market |
| --- | --- | --- | --- | --- | --- | --- | --- | --- |
| 367 Cutter | 1983 | 37 | WA, United States | Port Gardner Yacht Brokerage | 57500 | 2018-07-08 | Sold | 90 days |
Inactive Comparables
| Model | Year | Length | Location | Broker | Price | Date | Status | On Market |
| --- | --- | --- | --- | --- | --- | --- | --- | --- |
| Sloop | 1983 | 37 | Quincy MA United States | Certified Sales, Inc. | 29000 | 2022-02-21 | Inactive | 487 days |
| 37 | 1982 | 37 | Chicago IL United States | Larsen Marine | 42000 | 2022-02-20 | Inactive | 532 days |
| 37 | 1983 | 37 | Bayfield WI United States | Hooper's Yachts | 34900 | 2022-02-18 | Inactive | 553 days |
| 37 | 1982 | 37 | Shelburne VT United States | Bruce Hill Yacht Sales, Inc. | 39000 | 2020-09-24 | Inactive | -0 days |
| 37 | 1983 | 37 | Marblehead, MA, United States | Hill & Lowden, Inc. | 34000 | 2020-08-29 | Inactive | 366 days |