56' 2000 Azimut 58
Lazio IT
Remarketing Marine Auctions
Power Other 2
€60,000
On Market:
33 days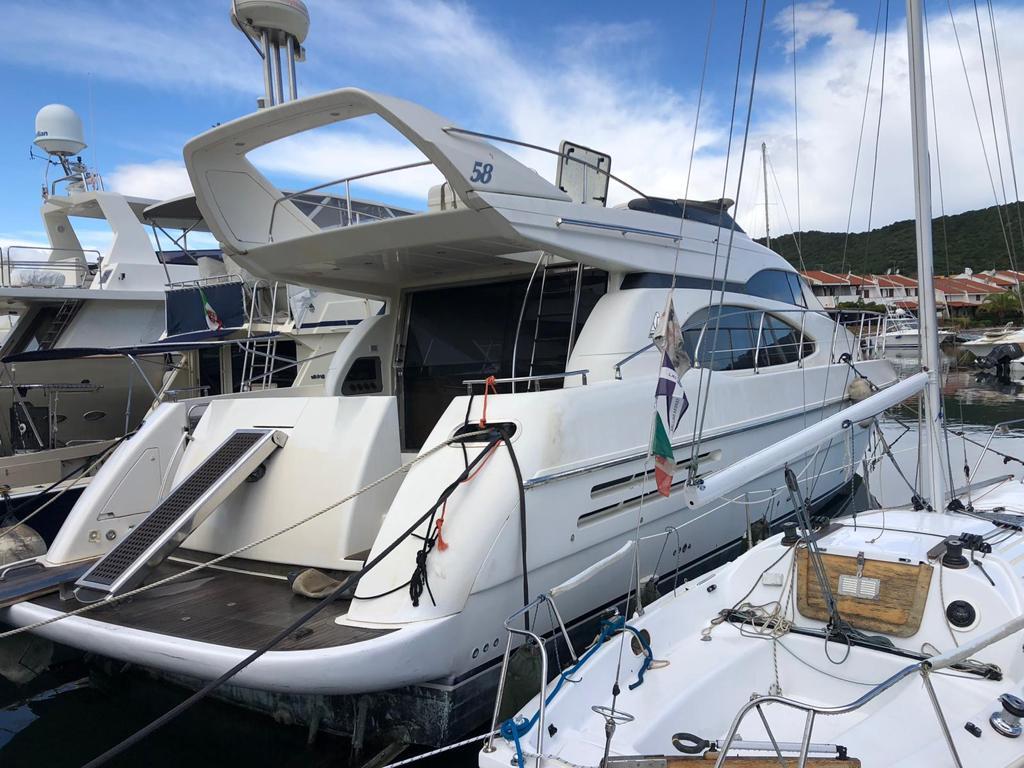 Great deal in auction! Azimut 58 without engines and with electrical system to be restored, internal and external refit to be c
Purchase More Information
Consult with the Buddha for $19.99. We have additional information available.
Price History
| Price | Date | Status |
| --- | --- | --- |
| ¤0 | 2022-06-22 | New |
| €60,000 | 2022-06-22 | Active |
| €60,000 | 2022-07-26 | Inactive |
Active Comparables
| Model | Year | Length | Location | Broker | Price | Date | Status | On Market |
| --- | --- | --- | --- | --- | --- | --- | --- | --- |
| 58 | 2000 | 56 | Lazio IT | Remarketing Marine Auctions | 100000 | 2023-04-21 | Active | 42 days |
| 58 | 2000 | 56 | Lazio IT | Remarketing Marine Auctions | 100000 | 2023-05-20 | Active | 13 days |
Inactive Comparables
| Model | Year | Length | Location | Broker | Price | Date | Status | On Market |
| --- | --- | --- | --- | --- | --- | --- | --- | --- |
| 58 | 2000 | 56 | Lazio IT | Remarketing Marine Auctions | 100000 | 2023-04-23 | Inactive | 119 days |
| 58 | 2000 | 56 | Lazio IT | Remarketing Marine Auctions | 100000 | 2022-11-20 | Inactive | 32 days |
| 58 | 2000 | 56 | Lazio IT | Remarketing Marine Auctions | 100000 | 2022-11-10 | Inactive | 32 days |
| 58 | 2000 | 56 | Lazio IT | Remarketing Marine Auctions | 100000 | 2022-11-05 | Inactive | 36 days |
| 58 | 2000 | 56 | Lazio IT | Remarketing Marine Auctions | 0 | 2022-10-02 | Inactive | 64 days |
| 58 | 2000 | 56 | Lazio IT | Remarketing Marine Auctions | 60000 | 2022-08-21 | Inactive | 30 days |
| 58 | 2000 | 56 | Lazio IT | Remarketing Marine Auctions | 60000 | 2022-07-26 | Inactive | 33 days |
| 58 | 2000 | 56 | Lazio IT | Remarketing Marine Auctions | 60000 | 2022-07-12 | Inactive | 33 days |
| 58 | 2000 | 56 | Lazio IT | Remarketing Marine Auctions | 60000 | 2022-07-06 | Inactive | 31 days |
| 58 | 2000 | 56 | Lazio IT | Remarketing Marine Auctions | 60000 | 2022-06-29 | Inactive | 32 days |