35' 1989 Friendship Gaff Rig
Scituate US
Eastern Yacht Sales, Inc.
Sail Diesel 1
$22,500
On Market:
398 days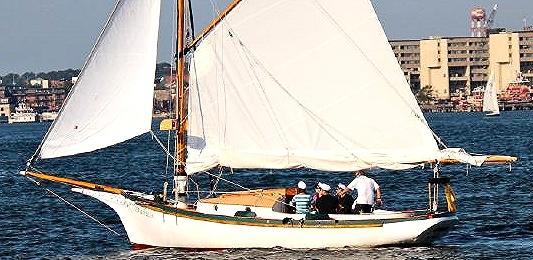 Classic Friendship sloop glass over wood construction.  All the charm of the old world but with modern diesel, hot water and other comforts.  Become a pirate and sail your own eye turning craft.
Purchase More Information
Consult with the Buddha for $19.99. We have additional information available.
Price History
| Price | Date | Status |
| --- | --- | --- |
| ¤0 | 2022-06-22 | New |
| $23,500 | 2022-06-22 | Active |
| $22,500 | 2023-02-06 | Reduced |
| $22,500 | 2023-05-25 | Sale Pending |
| $22,500 | 2023-07-26 | Probably Sold |
Sold Comparables
| Model | Year | Length | Location | Broker | Price | Date | Status | On Market |
| --- | --- | --- | --- | --- | --- | --- | --- | --- |
| Gaff Rig | 1989 | 35 | Scituate US | Eastern Yacht Sales, Inc. | $22,500 | 2023-07-26 | Probably Sold | 398 days |
| 35 | 1990 | 35 | Netherlands | Nautisch Kwartier Stavoren | $41,289 | 2018-07-08 | Sold | 272 days |