44' 2016 Bavaria Cruiser 46
ATHENS GR
IonionSails
Power Diesel 1
€188,000
On Market:
240 days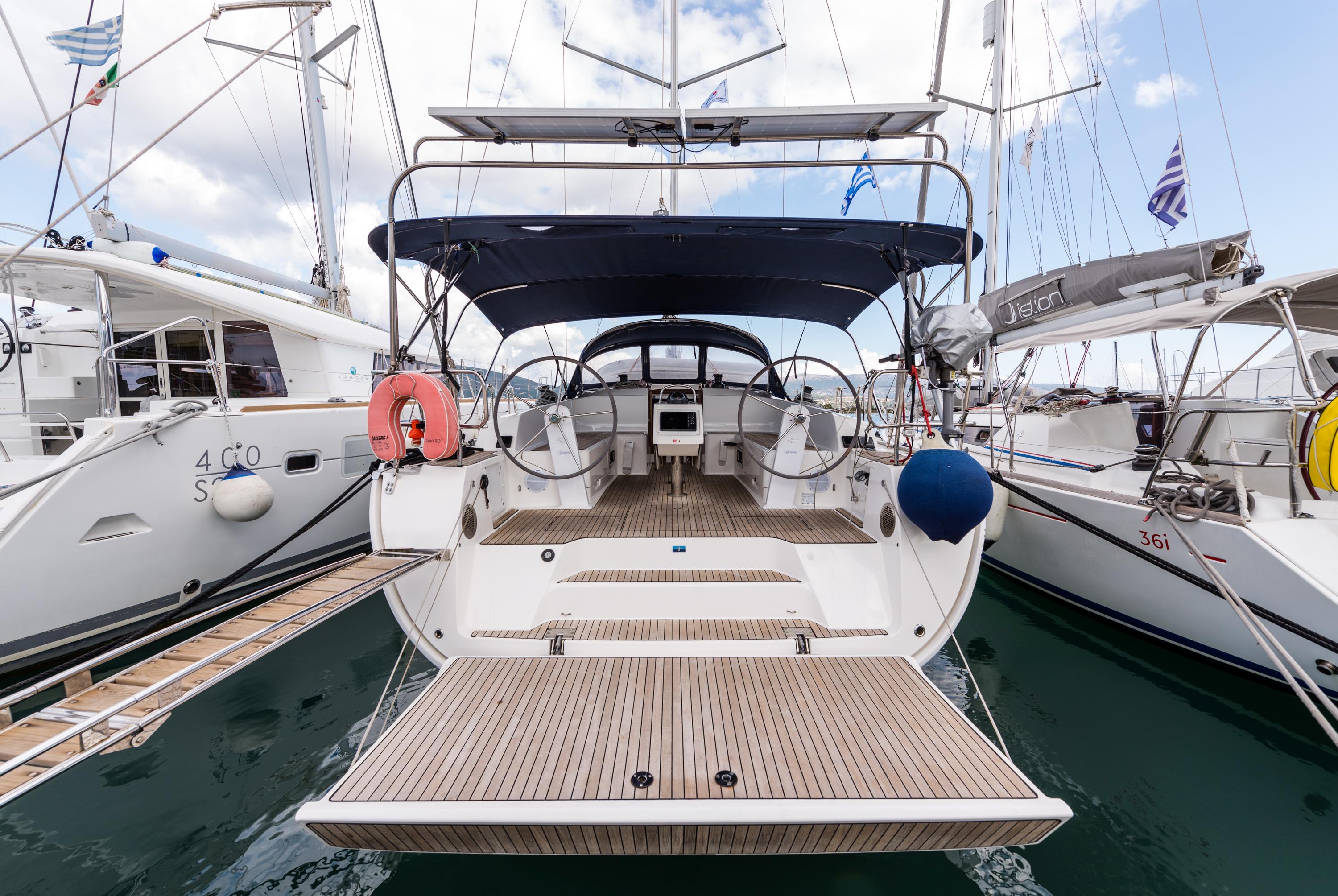 It is a chartering yacht, bought first hand, in flawless condition, impeccable maintenance with the best material and equipment from the same team of people both Winter and Summer. Every year the yacht is dry docked for 5,5 months in a privately owned sh
Buddha Value
↗ $211,558
Purchase More Information
Consult with the Buddha for $9.99. We have additional information available.
Price History
| Price | Date | Status |
| --- | --- | --- |
| ¤0 | 2022-07-29 | New |
| €178,000 | 2022-07-29 | Active |
| €188,000 | 2023-03-11 | Increased |
Active Comparables
| Model | Year | Length | Location | Broker | Price | Date | Status | On Market |
| --- | --- | --- | --- | --- | --- | --- | --- | --- |
| Virtess 420 Coupe | 2016 | 44 | Swanwick GB | Clipper Marine HQ | $399,950 | 2022-07-17 | Active | 252 days |
| Cruiser 46 | 2016 | 44 | ATHENS GR | IonionSails | $188,000 | 2023-03-11 | Increased | 240 days |
Sold Comparables
| Model | Year | Length | Location | Broker | Price | Date | Status | On Market |
| --- | --- | --- | --- | --- | --- | --- | --- | --- |
| S40 Coupe | 2016 | 44 | Brixham, Devon, United Kingdom | RPA Boat Sales | $274,029 | 2020-03-08 | Probably Sold | 220 days |
| Sport 400 Coupe | 2015 | 44 | Sweden | Princess Yachts West Sweden / West Norway / Denmark | $289,982 | 2019-02-08 | Sold | 91 days |
| Sport 400 Coupe | 2016 | 44 | Hampshire, United Kingdom | Clipper Marine Ltd | $289,872 | 2018-11-08 | Sold | 272 days |
| S40 Coupe Silver Edition | 2017 | 44 | Hampshire, United Kingdom | Clipper Marine Ltd | $488,892 | 2018-01-08 | Sold | 274 days |
| S40 Coupe Silver Edition | 2017 | 44 | Spain | Clipper Marine Ltd | $465,445 | 2018-01-08 | Sold | 30 days |
Inactive Comparables
| Model | Year | Length | Location | Broker | Price | Date | Status | On Market |
| --- | --- | --- | --- | --- | --- | --- | --- | --- |
| E40 Sedan | 2017 | 44 | Amsterdam Area NL | Ocean's 500 | $295,000 | 2023-01-16 | Inactive | 137 days |
| 400 Ht | 2015 | 44 | Norddeich - Schlewsig Holstein Germany | BCM Yachtsales GmbH | $319,774 | 2020-12-31 | Inactive | 202 days |
| S40 Silver Edition | 2017 | 44 | Elburg Netherlands | Elburg Yachting BV | $271,598 | 2020-12-02 | Inactive | 56 days |
| Bavaria 400 Sport Open | 2015 | 44 | Altenkrempe Germany | Delta Boat Center B.V. | $223,258 | 2020-06-26 | Inactive | 245 days |
| Sport 400 Ht | 2015 | 44 | Cowes E21 United Kingdom | Network Yacht Brokers | $259,350 | 2020-06-20 | Inactive | 239 days |
| Motor Boats 400 Coupe DIESEL Joystick | 2015 | 44 | Â Â Neustadt In Holstein, Germany | Mare Soleil Yachthandel GmbH | $313,763 | 2019-08-31 | Inactive | 172 days |