11' 2001 Zodiac Yachtline 340
Exeter GB
Seawood Yachts
Power Gasoline 1
£4,995
On Market:
318 days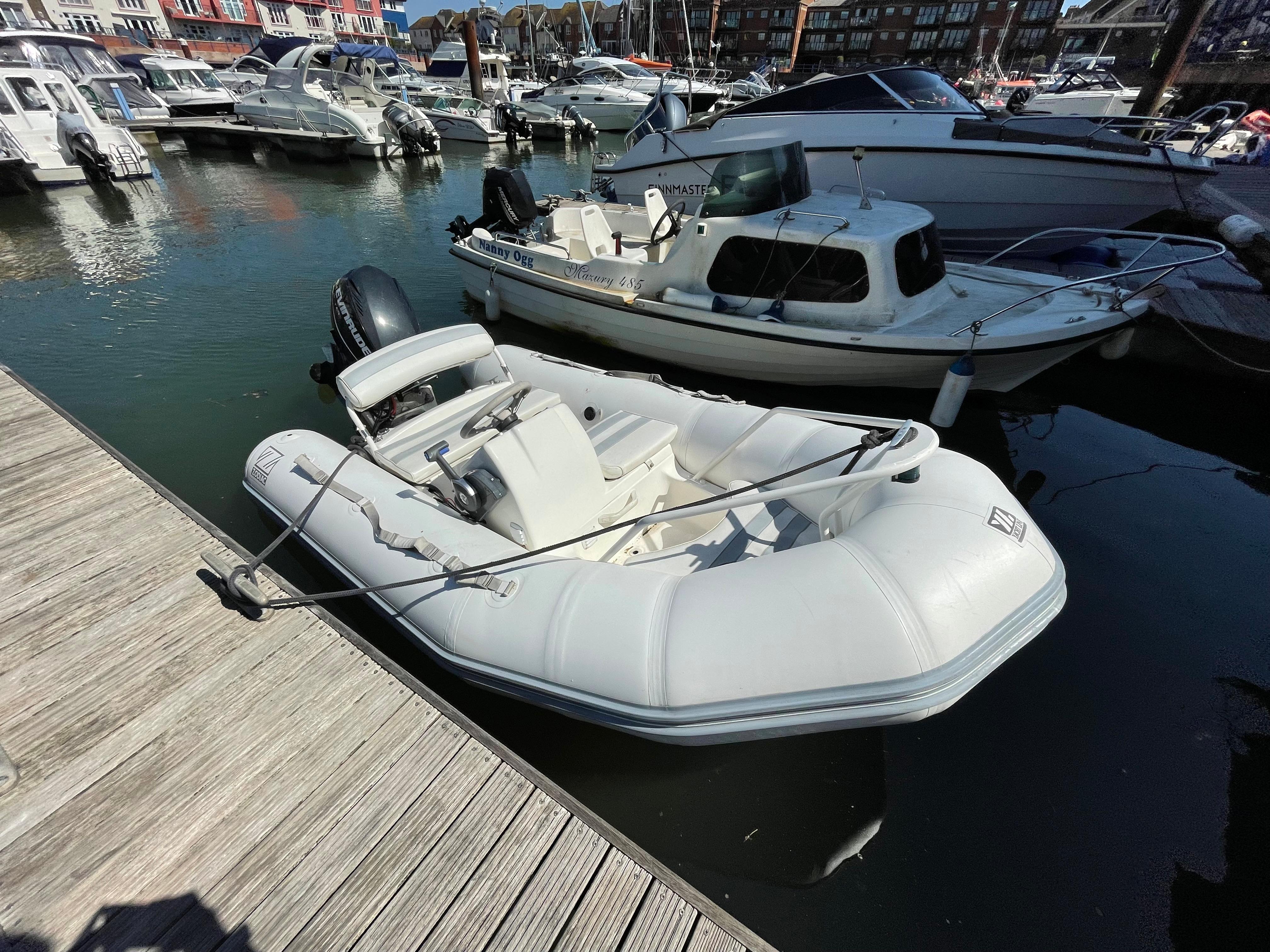 This Zodiac Yachtline is a 3.4m RIB. The Yachtline RIB tender range enhances style, equipment and comfort, making the perfect partner for your yacht.
Purchase More Information
Consult with the Buddha for $19.99. We have additional information available.
Price History
| Price | Date | Status |
| --- | --- | --- |
| ¤0 | 2022-08-06 | New |
| £4,995 | 2022-08-06 | Active |
| £4,995 | 2023-06-21 | Inactive |
Sold Comparables
| Model | Year | Length | Location | Broker | Price | Date | Status | On Market |
| --- | --- | --- | --- | --- | --- | --- | --- | --- |
| 340 Yachtline | 2000 | 11 | MI, United States | Anchorage Yacht Sales | $6,500 | 2018-08-08 | Sold | 91 days |
Inactive Comparables
| Model | Year | Length | Location | Broker | Price | Date | Status | On Market |
| --- | --- | --- | --- | --- | --- | --- | --- | --- |
| Yachtline 340 | 2001 | 11 | Exeter GB | Seawood Yachts | $4,995 | 2023-06-21 | Inactive | 318 days |
| Yachtline 360 | 2001 | 11 | Exeter GB | Seawood Yachts | $9,500 | 2022-06-19 | Inactive | 38 days |