31' 1987 Pearson 31-2
Wickford US
The Cruising Yacht Brokerage, LLC
Sail Diesel 1
$15,000
On Market:
201 days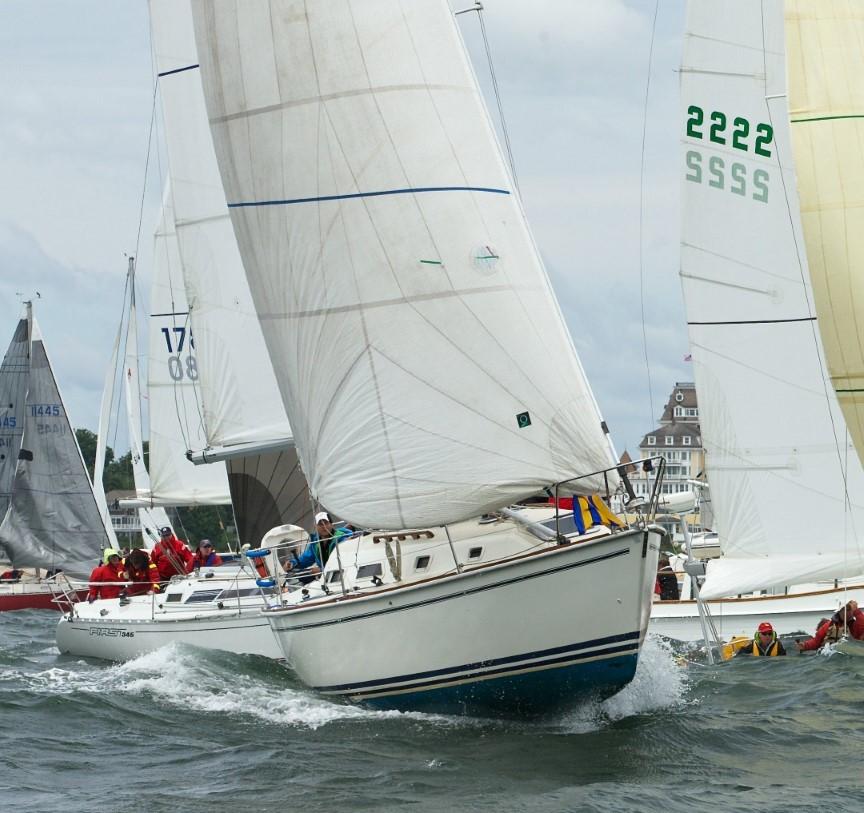 This 1987, Pearson 31-2 is located in Wickford, Rhode Island and is available for showing by appointment only. The Pearson 31-2 was produced between 1987 and 1991. This is the perfect boat for a young family, an experienced sailor looking to downsize, or
Buddha Value
↗ $17,747
Purchase More Information
Consult with the Buddha for $9.99. We have additional information available.
Price History
| Price | Date | Status |
| --- | --- | --- |
| ¤0 | 2022-09-05 | New |
| $17,000 | 2022-09-05 | Active |
| $15,000 | 2023-01-24 | Reduced |
Active Comparables
| Model | Year | Length | Location | Broker | Price | Date | Status | On Market |
| --- | --- | --- | --- | --- | --- | --- | --- | --- |
| 31 2 | 1987 | 31 | Mackinaw City US | HarborView Yacht Sales, LLC | $29,500 | 2023-03-10 | Reduced | 193 days |
| 31 Pearson | 1987 | 31 | Barnegat Light US | New Jersey Yacht Sales | $25,400 | 2022-08-14 | Reduced | 296 days |
| 31-2 | 1987 | 31 | Wickford US | The Cruising Yacht Brokerage, LLC | $15,000 | 2023-01-24 | Reduced | 201 days |
Sold Comparables
| Model | Year | Length | Location | Broker | Price | Date | Status | On Market |
| --- | --- | --- | --- | --- | --- | --- | --- | --- |
| 31 | 1988 | 31 | Weymouth, MA, United States | Eastern Yacht Sales, Inc. | $15,900 | 2020-05-27 | Probably Sold | 380 days |
| 31 Mk Ii | 1987 | 31 | Falmouth ME United States | THOMAS YACHT | $18,900 | 2020-05-11 | Probably Sold | 199 days |
| 31-2 | 1987 | 31 | Kemah, TX, United States | Little Yacht Sales | $19,125 | 2019-11-16 | Sold | 208 days |
| 31 2 | 1987 | 31 | Bristol, RI, United States | The Cruising Yacht Brokerage, LLC | $24,900 | 2019-07-17 | Sold | 97 days |
| 31 2 | 1987 | 31 | Mattapoisett, MA, United States | Mattapoisett Yacht Sales | $17,900 | 2019-06-19 | Sold | 69 days |
| 31-2 | 1988 | 31 | | Norton's Yacht Sales, Inc. | $18,500 | 2019-04-16 | Sold | 35 days |
| 31-2 | 1988 | 31 | MD, United States | Annapolis Yacht Sales | $26,500 | 2019-01-08 | Sold | 91 days |
| 31-2 | 1988 | 31 | LA, United States | Murray Yacht Sales | $19,000 | 2018-11-08 | Sold | 122 days |
| 31 | 1988 | 31 | MI, United States | Torresen Marine, Inc. - The Sailboat Specialists | $7,500 | 2018-08-08 | Sold | 30 days |
| 31 II | 1986 | 31 | RI, United States | Pirate Cove Yacht Sales | $8,995 | 2018-07-08 | Sold | 60 days |
Inactive Comparables
| Model | Year | Length | Location | Broker | Price | Date | Status | On Market |
| --- | --- | --- | --- | --- | --- | --- | --- | --- |
| 31 Pearson | 1987 | 31 | Marinette US | Manitowoc Marina and Nestegg Marine | $29,500 | 2022-09-06 | Inactive | 72 days |
| 31 | 1988 | 31 | Gilford NH United States | Fay's Boat Yard, Inc | $20,000 | 2022-02-21 | Inactive | 596 days |
| 31-2 | 1987 | 31 | Clayton, NY, United States | Navy Point Marine | $24,500 | 2022-02-16 | Inactive | 895 days |
| 31 2 | 1988 | 31 | Chestertown MD United States | Upper Chesapeake Yacht Sales | $19,900 | 2021-02-28 | Inactive | -0 days |
| 31-2 | 1988 | 31 | North Kingstown RI United States | New England Yacht Partners | $26,000 | 2020-10-23 | Inactive | -0 days |
| 31-2 | 1987 | 31 | Milwaukee WI United States | Racine Riverside Marine, Inc. | $29,900 | 2020-09-24 | Inactive | -0 days |
| 31 | 1986 | 31 | Falmouth, ME, United States | East Coast Yacht Sales | $18,900 | 2020-05-03 | Inactive | 388 days |
| 31 2 | 1987 | 31 | Falmouth, ME, United States | DiMillo's Yacht Sales | $22,500 | 2019-05-05 | Inactive | 24 days |
| 31 Sloop | 1988 | 31 | Milford, CT, United States | Wm. J. Kolkmeyer Yachts, LLC | $24,900 | 2019-04-10 | Inactive | -0 days |
| 31-2 | 1988 | 31 | Lake Lanier NE Of Atlanta, GA, United States | Snug Harbor Boats | $24,500 | 2019-04-10 | Inactive | -0 days |