40' 2006 Jeanneau Sun Odyssey 40.3
PALMA DE MALLORCA ES
Azul Yachts Palma SL
Sail Diesel 1
€109,000
On Market:
31 days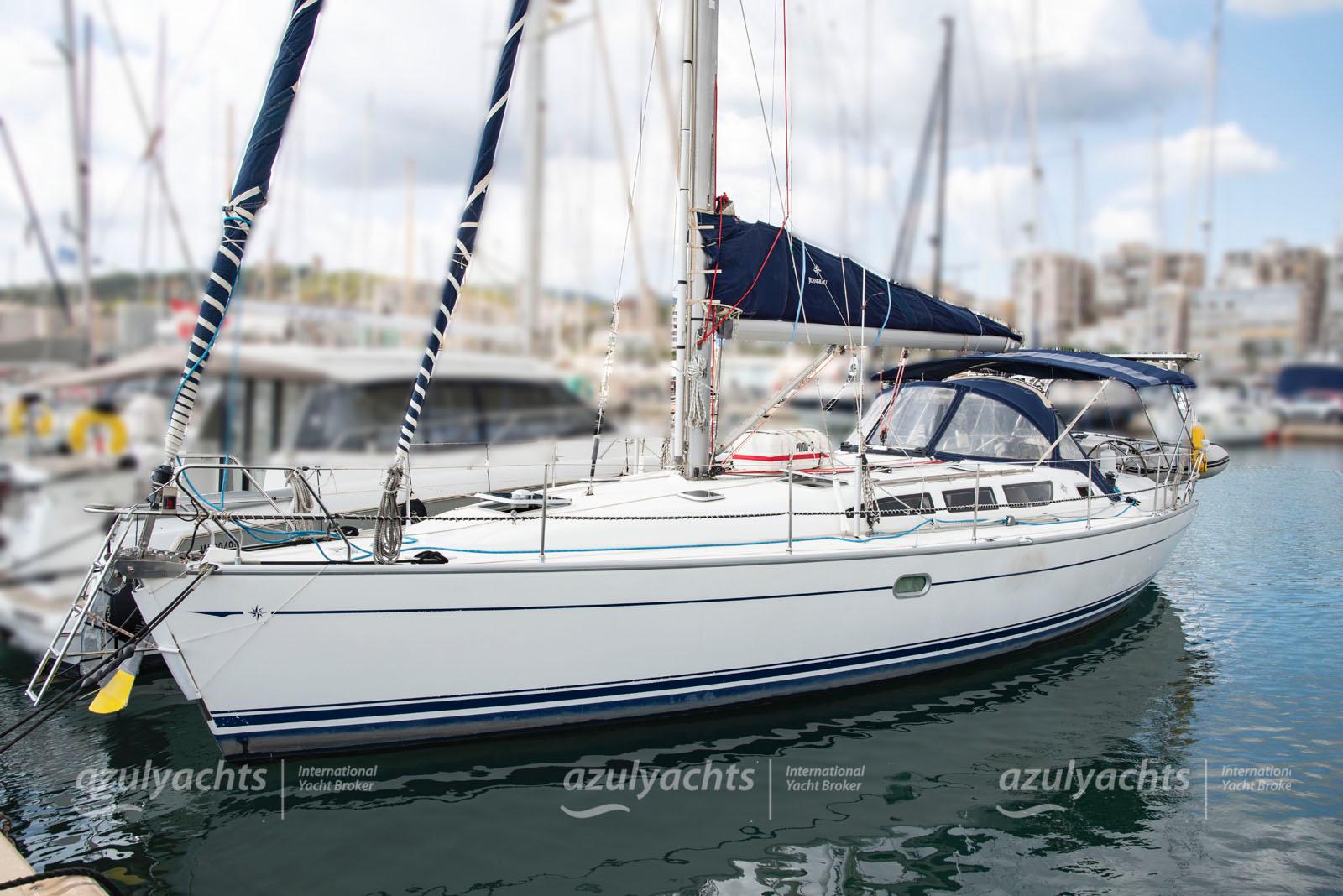 **ES Barco particular muy bien mantenido, en muy buenas condiciones, con mucho equipamiento y para navegar ya!  Para uso inmeditato!! **EN Private boat very well maintained, in excellent conditions, very well equiped and ready to sail! Ready for imme
Purchase More Information
Consult with the Buddha for $19.99. We have additional information available.
Price History
| Price | Date | Status |
| --- | --- | --- |
| ¤0 | 2022-09-29 | New |
| €109,000 | 2022-09-29 | Active |
| €109,000 | 2022-10-31 | Inactive |
Sold Comparables
| Model | Year | Length | Location | Broker | Price | Date | Status | On Market |
| --- | --- | --- | --- | --- | --- | --- | --- | --- |
| Sun Odyssey 40.3 | 2005 | 40 | Plattsburgh US | VSF Yacht Services | 169000 | 2023-07-11 | Probably Sold | 123 days |
| Sun Odyssey 40.3 | 2005 | 40 | Upon Request GR | Selymar Yachts | 79800 | 2023-06-11 | Probably Sold | 385 days |
| 40.3 | 2007 | 40 | Seattle WA United States | Marine Servicenter - Seattle | 149500 | 2022-02-17 | Probably Sold | 687 days |
| Sun Odyssey 40.3 | 2005 | 40 | Waukegan, IL, United States | Larsen Marine | 102900 | 2021-06-02 | Probably Sold | 727 days |
| Sun Odyssey 40.3 | 2006 | 40 | Chicago IL United States | Sailboat Sales Co | 129500 | 2021-04-16 | Probably Sold | 240 days |
| 40.3 | 2005 | 40 | Saint Clair Shores MI United States | St. Clair Sailboat Center | 126500 | 2021-02-27 | Probably Sold | 192 days |
| Sun Odyssey 40.3 | 2005 | 40 | Almerimar Spain | De Valk Yacht Brokers | 97402 | 2020-03-19 | Probably Sold | 146 days |
| Sun Odyssey 40 3 | 2005 | 40 | Denison, TX, United States | Grandpappy Point Marina | 109000 | 2019-07-24 | Sold | 104 days |
| Sun Odyssey 40.3 | 2006 | 40 | Netherlands | Nova Yachting | 101242 | 2018-07-08 | Sold | 211 days |
| Sun Odyssey 40.3 | 2005 | 40 | Devon, United Kingdom | Network Yacht Brokers | 104773 | 2018-07-08 | Sold | 121 days |
Inactive Comparables
| Model | Year | Length | Location | Broker | Price | Date | Status | On Market |
| --- | --- | --- | --- | --- | --- | --- | --- | --- |
| Sun Odyssey 40.3 | 2005 | 40 | Sukosan HR | White Whale Yachtbrokers | 119500 | 2023-07-09 | Inactive | 87 days |
| Sun Odyssey 40.3 | 2005 | 40 | Valencia ES | Marine Team | 99000 | 2023-03-09 | Inactive | 186 days |
| Sun Odyssey 40.3 | 2005 | 40 | SAVONA IT | Buggemi Yacht | 98000 | 2023-01-31 | Inactive | 41 days |
| Sun Odyssey 40.3 | 2006 | 40 | PALMA DE MALLORCA ES | Azul Yachts Palma SL | 109000 | 2022-10-31 | Inactive | 31 days |
| Sun Odyssey 40.3 | 2005 | 40 | Preveza GR | Navark Handels AB | 950000 | 2022-08-28 | Inactive | 34 days |
| Sun Odyssey 40.3 | 2005 | 40 | Pensacola US | Legendary Marine Destin | 147500 | 2022-08-19 | Inactive | 114 days |
| 40.3 | 2006 | 40 | Limassol CY | Jetty Marine Ltd - Cyprus | 70000 | 2022-06-07 | Inactive | 30 days |
| Sun Odyssey 40.3 | 2005 | 40 | Preveza GR | Navark Handels AB | 975000 | 2022-04-01 | Inactive | 31 days |
| Sun Fast 40.3 | 2006 | 40 | Croatia | Almissani d.o.o. | 95897 | 2022-02-23 | Inactive | 1049 days |
| Sun Odyssey 40.3 | 2006 | 40 | Pescara Italy | European Yacht Brokers | 115169 | 2022-02-16 | Inactive | 448 days |