40' 1999 Hallberg-Rassy 39
Plymouth GB
Ancasta Plymouth
Sail Diesel 1
£129,950
On Market:
157 days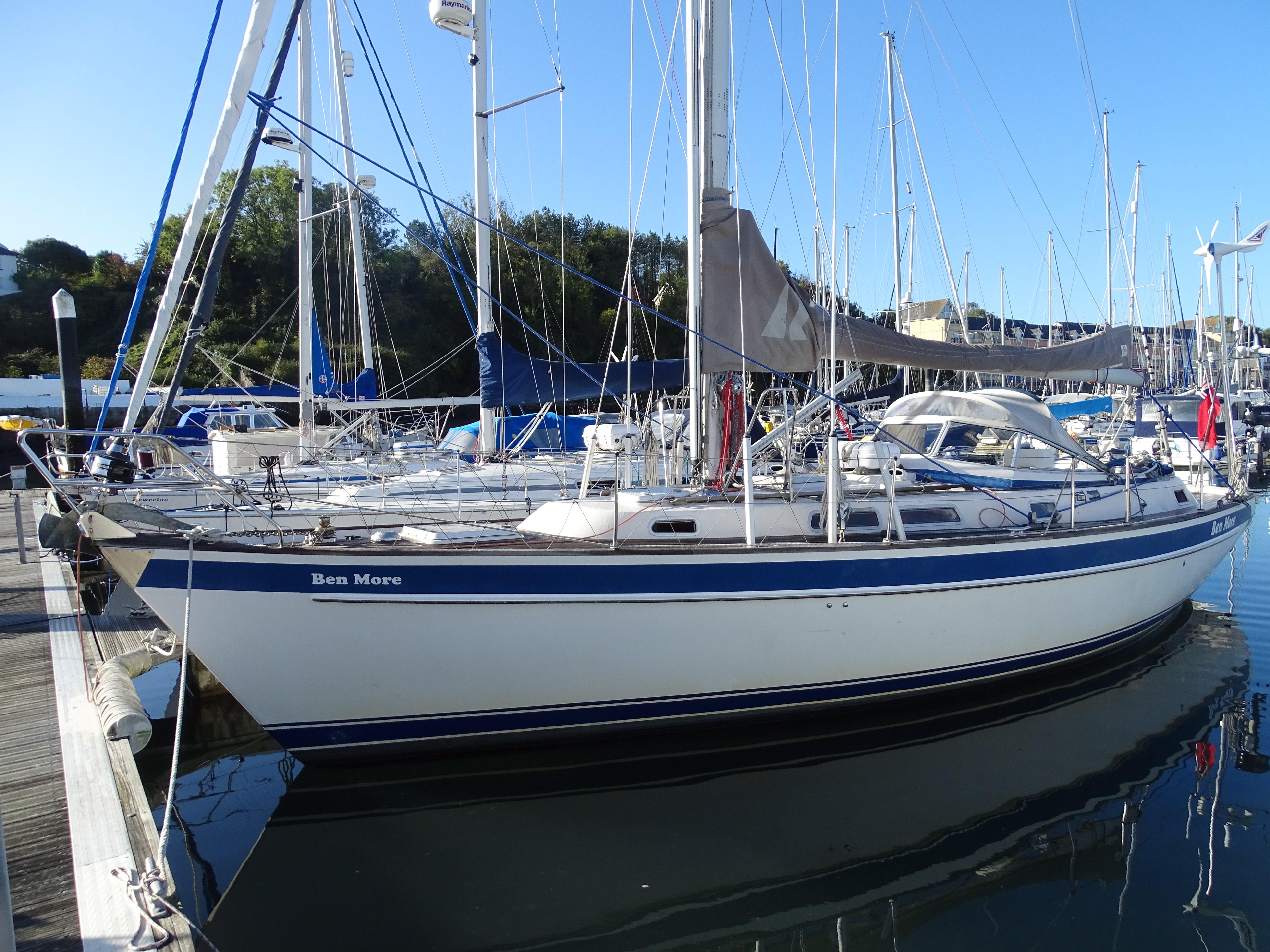 Comfortable, solid and elegant. This Hallberg-Rassy 39 was built in 1999 to the designs of German Frers, well adept for longer ocean passages when spending longer periods of time onboard needs to be comfortable and relaxing. This proven example has been c
Buddha Value
↗ $176,384
Purchase More Information
Consult with the Buddha for $9.99. We have additional information available.
Price History
| Price | Date | Status |
| --- | --- | --- |
| ¤0 | 2022-10-20 | New |
| £155,000 | 2022-10-20 | Active |
| £145,000 | 2022-11-21 | Reduced |
| £139,950 | 2023-01-26 | Reduced |
| £129,950 | 2023-03-13 | Reduced |
Active Comparables
| Model | Year | Length | Location | Broker | Price | Date | Status | On Market |
| --- | --- | --- | --- | --- | --- | --- | --- | --- |
| 39 | 1999 | 40 | Plymouth GB | Ancasta Plymouth | $129,950 | 2023-03-13 | Reduced | 157 days |
Sold Comparables
| Model | Year | Length | Location | Broker | Price | Date | Status | On Market |
| --- | --- | --- | --- | --- | --- | --- | --- | --- |
| 39 | 1999 | 40 | Mandeville LA United States | Whelton Marine Brokerage | $199,000 | 2020-10-11 | Probably Sold | 54 days |
| 39 | 1999 | 40 | Raasepori Finland | Blue Ocean Oy | $200,207 | 2020-05-14 | Probably Sold | 117 days |
| 39 | 2000 | 40 | Hindeloopen Netherlands | De Valk Yacht Brokers | $199,352 | 2020-03-05 | Sold | 132 days |
Inactive Comparables
| Model | Year | Length | Location | Broker | Price | Date | Status | On Market |
| --- | --- | --- | --- | --- | --- | --- | --- | --- |
| 39 | 2000 | 40 | Bruinisse Netherlands | Nova Yachting | $226,993 | 2020-08-19 | Inactive | 123 days |
| 39 Mk Ii | 1998 | 40 | Øresund Denmark | Yacht Basen | $147,360 | 2019-11-21 | Inactive | 27 days |