27' 2004 Beneteau Ombrine 800
Mar Ligure IT
Marina Yacht Sales Srl
Power Diesel 2
€39,000
On Market:
137 days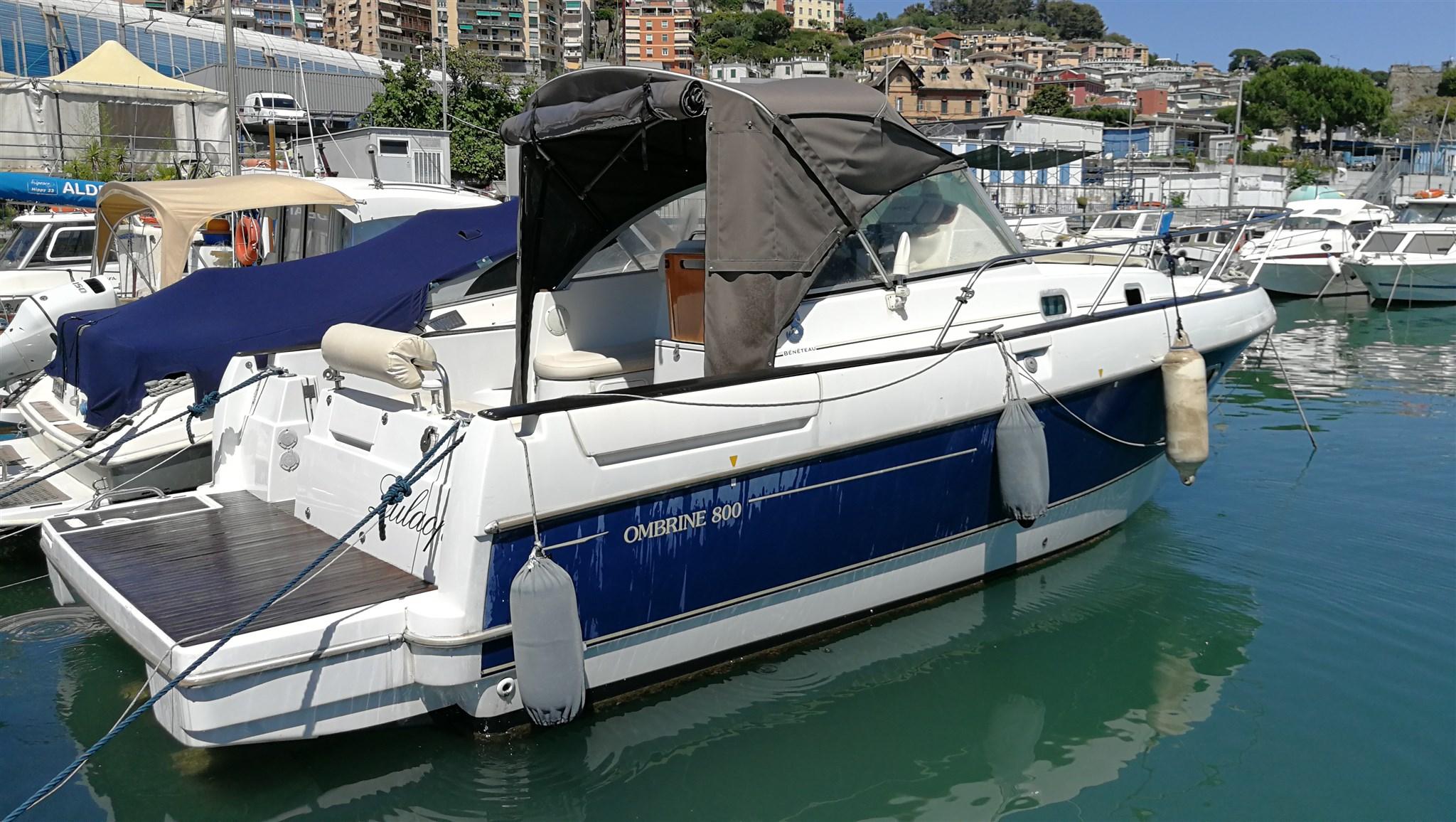 L'Ombrine 800 non finirà di stupirti: eleganza, qualità marine, volume, comfort e stile delle finiture. L'Ombrine 800 è un vero piccolo yacht di 8 metri: sovrastrutture eleganti e strutture accoglienti, un'atmosfera marina e funzionale, materiali fino ad
Buddha Value
↗ $47,418
Purchase More Information
Consult with the Buddha for $9.99. We have additional information available.
Price History
| Price | Date | Status |
| --- | --- | --- |
| ¤0 | 2022-11-09 | New |
| €39,000 | 2022-11-09 | Active |
| €39,000 | 2023-03-12 | Sale Pending |
Active Comparables
| Model | Year | Length | Location | Broker | Price | Date | Status | On Market |
| --- | --- | --- | --- | --- | --- | --- | --- | --- |
| Ombrine 800 | 2004 | 27 | Mar Ligure IT | Marina Yacht Sales Srl | $39,000 | 2023-03-12 | Sale Pending | 137 days |
Inactive Comparables
| Model | Year | Length | Location | Broker | Price | Date | Status | On Market |
| --- | --- | --- | --- | --- | --- | --- | --- | --- |
| Antares Series 9 | 2005 | 27 | Birdham GB | RBS Marine LTD | 54950 | 2022-12-30 | Inactive | 119 days |
| Ombrine 800 | 2004 | 27 | Mar Ligure IT | Marina Yacht Sales srl | 39000 | 2022-11-19 | Inactive | 155 days |
| Ombrine 801 | 2003 | 27 | Hamble GB | Parker Adams Boat Sales | 44995 | 2022-10-26 | Inactive | 78 days |
| ANTARES SERIE 9 | 2003 | 27 | Languedoc-Roussillon Midi-Pyrénées FR | Sunbird France Mediterranee | 49900 | 2022-03-20 | Inactive | 29 days |
| Antares Serie 9 | 2005 | 27 | GOLFE DE SAINT TROPEZ, France | Plaisir d'O Yacht Agency | 59189 | 2020-12-28 | Inactive | 626 days |
| Antares Serie 9 | 2003 | 27 | GOLFE DE SAINT TROPEZ France | Plaisir d'O Yacht Agency | 42058 | 2020-06-10 | Inactive | 227 days |
| Antares Serie 9 | 2003 | 27 | Pornic France | CAP A L'OUEST | 48434 | 2020-04-03 | Inactive | 116 days |