82' 2000 Horizon 82
Fort Lauderdale US
Denison Yachting - Palm Beach
Power Diesel 2
$899,900
On Market:
88 days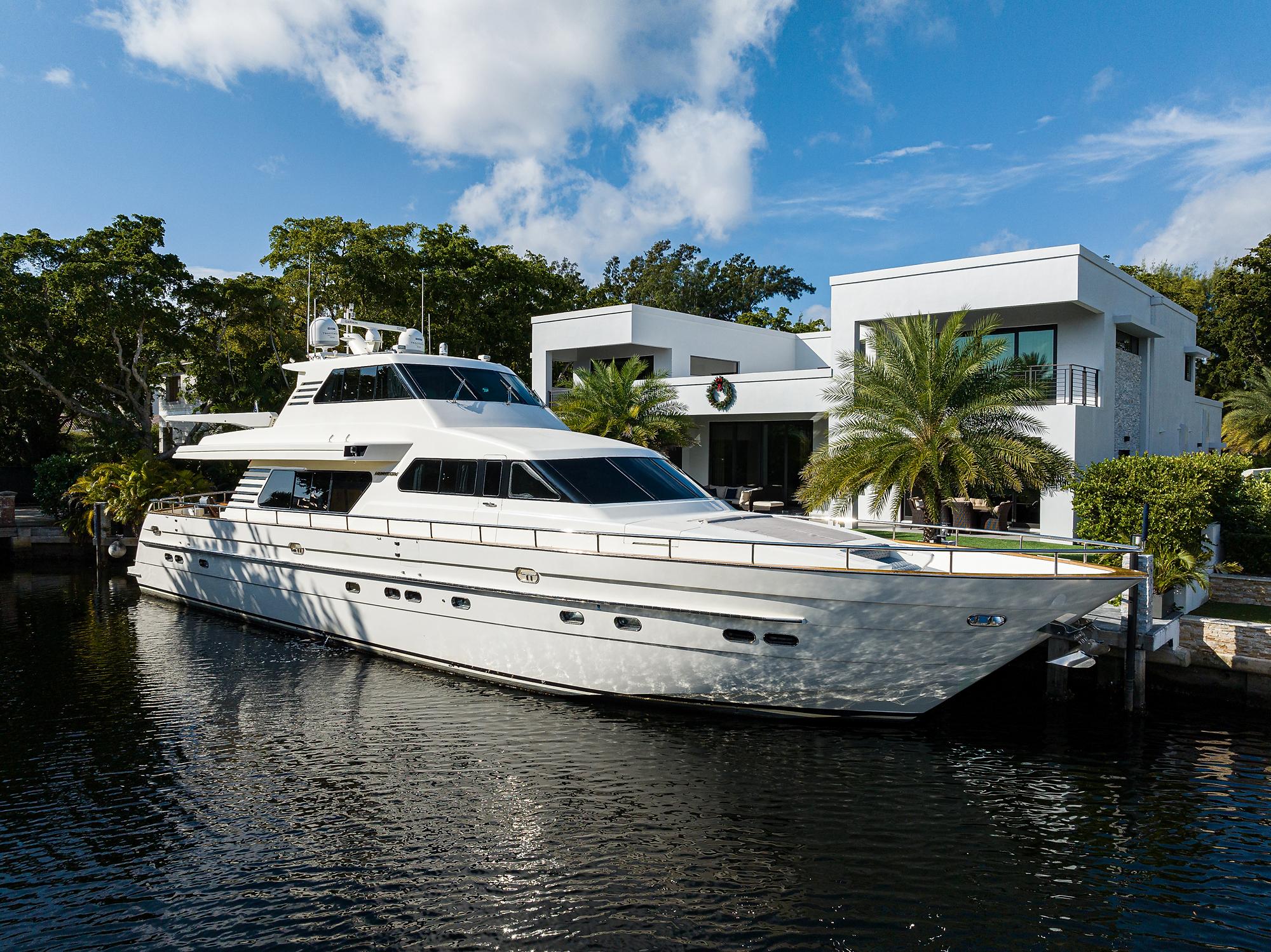 This is a beautiful 82' Horizon with a command bridge, a total of (4) staterooms plus crew, a spacious salon, gourmet galley, and large dinette.  The hi-gloss teak and cherry wood interior with burl accents are stunning and the décor is welcoming.  She h
Buddha Value
↗ $1,007,571
Purchase More Information
Consult with the Buddha for $9.99. We have additional information available.
Price History
| Price | Date | Status |
| --- | --- | --- |
| ¤0 | 2022-12-28 | New |
| $1,365,000 | 2022-12-28 | Active |
| $974,900 | 2023-01-29 | Reduced |
| $899,900 | 2023-03-17 | Reduced |
Active Comparables
| Model | Year | Length | Location | Broker | Price | Date | Status | On Market |
| --- | --- | --- | --- | --- | --- | --- | --- | --- |
| 82 | 2000 | 82 | Fort Lauderdale US | Denison Yachting - Palm Beach | $899,900 | 2023-03-17 | Reduced | 88 days |
Inactive Comparables
| Model | Year | Length | Location | Broker | Price | Date | Status | On Market |
| --- | --- | --- | --- | --- | --- | --- | --- | --- |
| 82 Enclosed Flybridge | 2001 | 82 | Green Cay VI | WORLDWIDE YACHT SALES INC. | $1,498,995 | 2023-02-26 | Inactive | 238 days |
| Enclosed Flybridge | 2001 | 82 | Christiansted VI | WORLDWIDE YACHT SALES INC. | $1,734,945 | 2022-08-09 | Inactive | 175 days |
| Motor Yacht | 2001 | 82 | Fort Lauderdale FL United States | Gilman Yachts of Ft. Lauderdale, Inc. | $1,399,000 | 2020-09-28 | Inactive | 339 days |