33' 1983 Nauticat 33
Vallejo US
Seattle Yachts - Alameda
Sail Diesel 1
$90,000
On Market:
194 days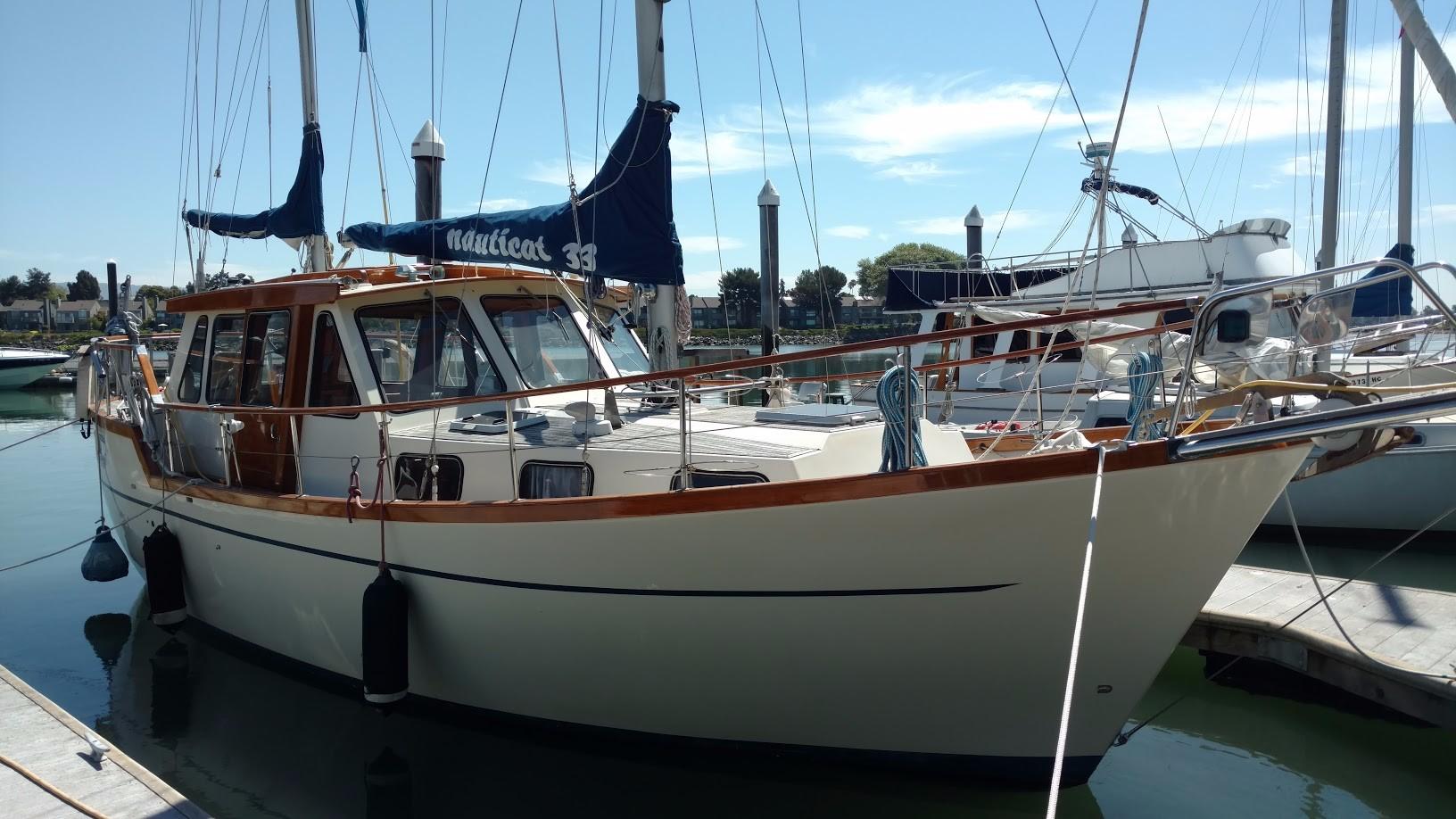 If you are looking for an extremley well-kept boat, that is easy to sail in all kinds of weather, this is your boat! Stoutly built with an all-weather pilothouse that can be opened up as weather permits by sliding open two sliding companionway doors and o
Purchase More Information
Consult with the Buddha for $19.99. We have additional information available.
Price History
| Price | Date | Status |
| --- | --- | --- |
| ¤0 | 2023-01-10 | New |
| $90,000 | 2023-01-10 | Active |
| $90,000 | 2023-07-24 | Inactive |
Active Comparables
| Model | Year | Length | Location | Broker | Price | Date | Status | On Market |
| --- | --- | --- | --- | --- | --- | --- | --- | --- |
| 33 | 1982 | 33 | Upon Request HR | Selymar Yachts | $65,000 | 2023-08-28 | Reduced | 246 days |
Sold Comparables
| Model | Year | Length | Location | Broker | Price | Date | Status | On Market |
| --- | --- | --- | --- | --- | --- | --- | --- | --- |
| 33 | 1983 | 33 | Rock Hall, MD, United States | Salt Yacht Brokerage Company | $59,500 | 2019-09-18 | Sold | 135 days |
Inactive Comparables
| Model | Year | Length | Location | Broker | Price | Date | Status | On Market |
| --- | --- | --- | --- | --- | --- | --- | --- | --- |
| 33 | 1983 | 33 | Vallejo US | Seattle Yachts - Alameda | $90,000 | 2023-07-24 | Inactive | 194 days |
| 33 Motorsailer Ketch | 1984 | 33 | Yarmouth US | Gray & Gray Yachts | $55,500 | 2023-04-15 | Inactive | 223 days |
| 33 | 1983 | 33 | Torrevieja, Spain | Boats & Barcos Mediterráneos SL | $71,113 | 2022-02-21 | Inactive | 984 days |
| 33 | 1982 | 33 | Ipswich, United Kingdom | Stratton Marine Brokerage Ltd | $97,297 | 2021-05-15 | Inactive | 765 days |
| 33 | 1983 | 33 | Costa Blanca, Spain | Navicularia Yacht Brokers | $72,677 | 2019-12-13 | Inactive | 246 days |
| 33 | 1984 | 33 | Scappoose, OR, United States | McCuddy's Marina | $69,999 | 2019-08-21 | Inactive | 132 days |