45' 1984 Norseman 447
Opua NZ
36 Degrees
Sail Diesel 1
NZ$160,000
On Market:
59 days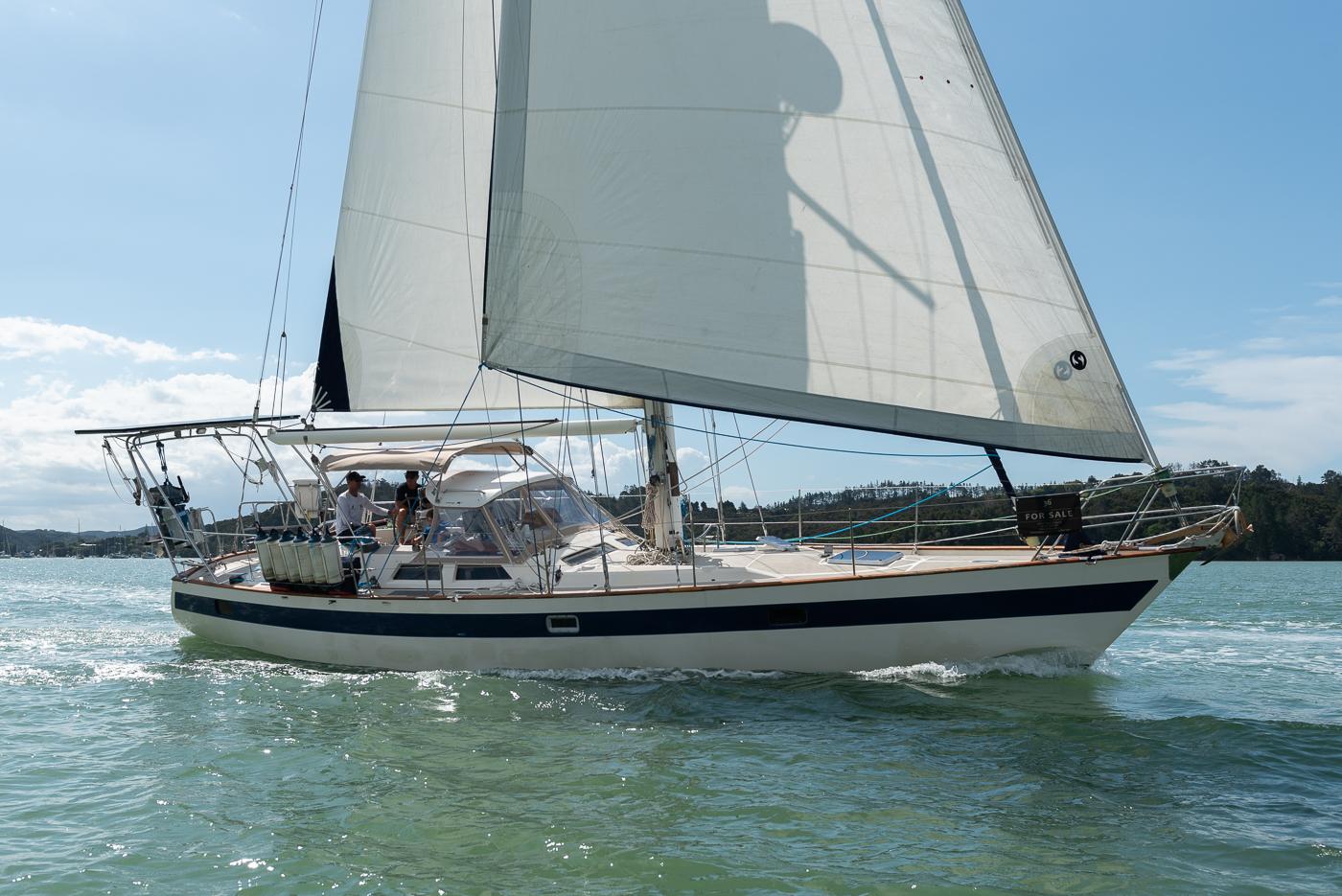 A beautiful offshore sailing boat from the design board of the famous Rob Perry, renown for strong reliable offshore cruising yachts. This boat has been freshly polished with new varnish on the capping rail. She sailed from Fiji to New Zealand and is now
Buddha Value
↑ $190,170
Purchase More Information
Consult with the Buddha for $9.99. We have additional information available.
Price History
| Price | Date | Status |
| --- | --- | --- |
| ¤0 | 2023-01-25 | New |
| NZ$160,000 | 2023-01-25 | Active |
Active Comparables
| Model | Year | Length | Location | Broker | Price | Date | Status | On Market |
| --- | --- | --- | --- | --- | --- | --- | --- | --- |
| 447 | 1984 | 45 | Opua NZ | 36 Degrees | $160,000 | 2023-01-25 | Active | 59 days |
| 447 Center Cockpit | 1983 | 45 | Honolulu US | Honolulu Yacht Brokerage International LLC | $139,500 | 2023-02-07 | Reduced | 117 days |
| 447 | 1984 | 45 | Opua NZ | 36 Degrees | $125,000 | 2023-03-15 | Active | 10 days |
Sold Comparables
| Model | Year | Length | Location | Broker | Price | Date | Status | On Market |
| --- | --- | --- | --- | --- | --- | --- | --- | --- |
| 447 Cc Cutter | 1983 | 45 | Tracys Landing - HHN, MD, United States | Annapolis Yacht Sales | $124,900 | 2020-08-27 | Probably Sold | 504 days |
| 447 | 1985 | 45 | WA, United States | JK3 Nautical Enterprises, Inc. | $235,000 | 2018-08-08 | Sold | 60 days |
| 447 | 1985 | 45 | WA, United States | Wright Yachts | $149,000 | 2018-05-08 | Sold | 303 days |
Inactive Comparables
| Model | Year | Length | Location | Broker | Price | Date | Status | On Market |
| --- | --- | --- | --- | --- | --- | --- | --- | --- |
| 447 | 1985 | 45 | Opua, New Zealand | 36 Degrees | $117,734 | 2019-12-02 | Inactive | 235 days |
| 447 | 1984 | 45 | Newport, RI, United States | Northrop and Johnson, Inc. | $160,000 | 2019-10-02 | Inactive | 174 days |
| 447 Cc | 1983 | 45 | New Caledonia (FR) | Neo Marine | $175,568 | 2019-09-18 | Inactive | 160 days |
| 447 Center Cockpit | 1983 | 45 | Honolulu, HI, United States | TransOcean Yacht Sales LLC | $135,000 | 2019-06-12 | Inactive | 62 days |