34' 2015 Pursuit DC 325 Dual Console
West Dennis US
Bass River Marina
Power Gasoline 2
$215,000
On Market:
60 days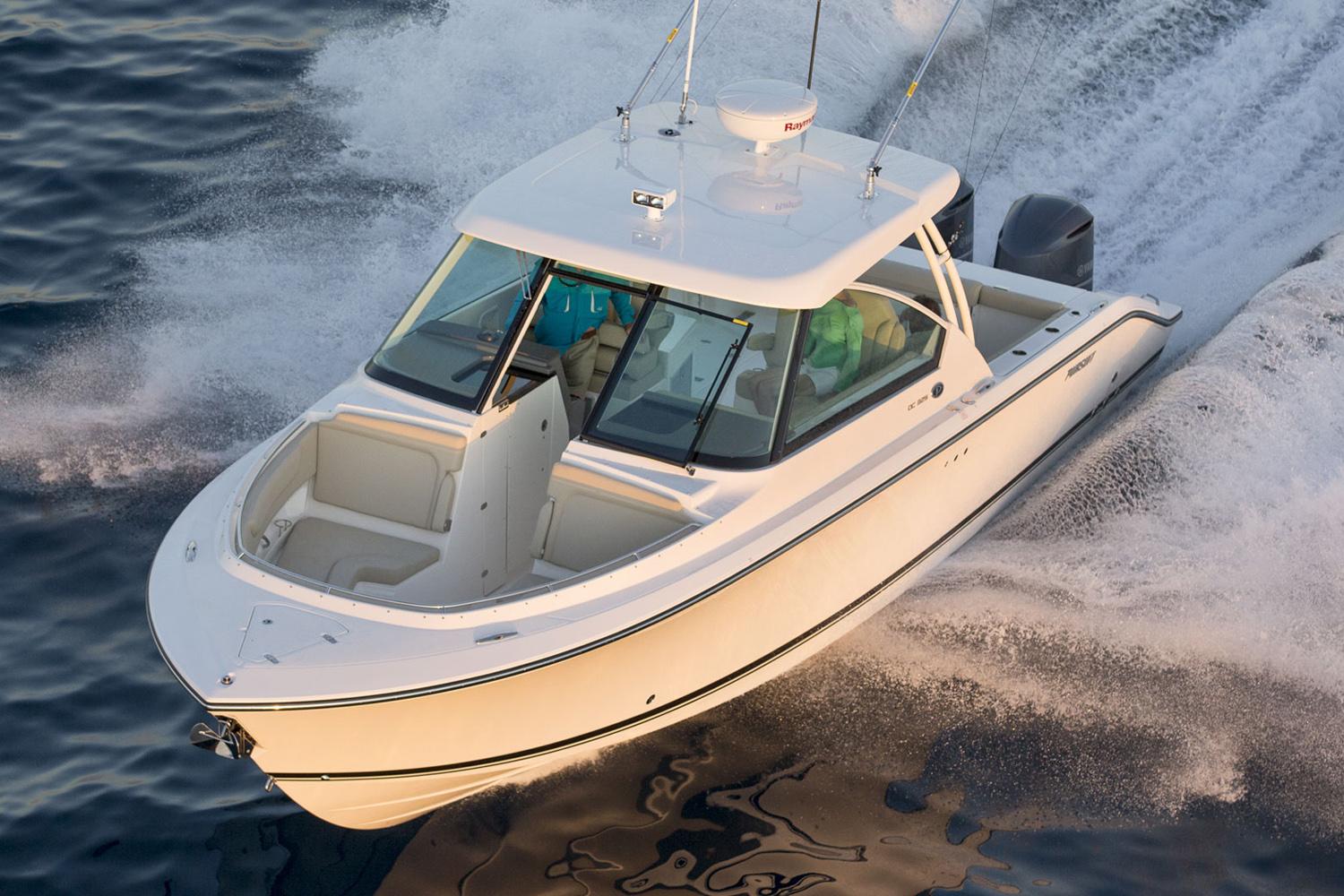 2015 Pursuit DC325. (645 Hours) The boat is in very good condition has been upgraded and customized including but not limited to the following:   Upgraded to steer-by-wire via installation of the Seastar Optimus 360 Joystick System including SeaStati
Buddha Value
↗ $241,187
Purchase More Information
Consult with the Buddha for $9.99. We have additional information available.
Price History
| Price | Date | Status |
| --- | --- | --- |
| ¤0 | 2023-01-25 | New |
| $215,000 | 2023-01-25 | Active |
Active Comparables
| Model | Year | Length | Location | Broker | Price | Date | Status | On Market |
| --- | --- | --- | --- | --- | --- | --- | --- | --- |
| 325 DC | 2016 | 34 | Stuart US | Lima Yachts | $320,000 | 2023-03-15 | Active | 11 days |
| 345 OS | 2014 | 34 | Homestead US | Poseidon Global Yachts | $305,000 | 2022-11-27 | Reduced | 158 days |
| 325 DC | 2016 | 34 | St. Petersburg US | Thunder Marine | $279,500 | 2023-02-11 | Reduced | 142 days |
| DC 325 Dual Console | 2015 | 34 | West Dennis US | Bass River Marina | $215,000 | 2023-01-25 | Active | 60 days |
Sold Comparables
| Model | Year | Length | Location | Broker | Price | Date | Status | On Market |
| --- | --- | --- | --- | --- | --- | --- | --- | --- |
| DC 325 Dual Console | 2015 | 34 | Naples US | Walker's Marine Sales Marco Island | $298,000 | 2022-10-01 | Probably Sold | 79 days |
| OS 345 Offshore | 2015 | 34 | Palm Beach Gardens US | Ocean Blue Yacht Sales - Riviera Beach | $325,000 | 2022-07-06 | Probably Sold | 83 days |
| DC 325 Dual Console | 2016 | 34 | Sturgeon Bay US | CenterPointe Yacht Services - Sturgeon Bay | $295,000 | 2022-07-01 | Probably Sold | 111 days |
| Os345 | 2015 | 34 | Cape Canaveral FL United States | Ocean Blue Yacht Sales, LLC. | $279,500 | 2020-04-28 | Probably Sold | 186 days |
| 34 | 2014 | 34 | Charleston, SC, United States | Coastal Carolina Yacht Sales | $249,000 | 2020-04-18 | Probably Sold | 373 days |
| Os 345 Offshore | 2015 | 34 | Huntington Beach, CA, United States | Yorath Yachts | $334,900 | 2020-03-08 | Probably Sold | 331 days |
| 345 Offshore | 2015 | 34 | Anna Maria, FL, United States | Galati Yacht Sales | $299,000 | 2019-06-06 | Sold | 55 days |
| 345 Offshore | 2014 | 34 | Â Â Orange Park, FL | Holmes & Owen Yacht Sales | $279,000 | 2019-05-06 | Sold | -71 days |
| OS 345 | 2015 | 34 | | Ocean Blue Yacht Sales, LLC. | $298,900 | 2019-04-17 | Sold | 36 days |
| OS 345 Offshore | 2016 | 34 | FL, United States | Ocean Blue Yacht Sales, LLC. | $344,500 | 2019-01-08 | Sold | 91 days |
Inactive Comparables
| Model | Year | Length | Location | Broker | Price | Date | Status | On Market |
| --- | --- | --- | --- | --- | --- | --- | --- | --- |
| DC 325 Dual Console | 2016 | 34 | Fort Lauderdale US | Yachts360 | $299,500 | 2023-03-19 | Inactive | 30 days |
| OS 325 Offshore | 2016 | 34 | Mattituck US | Strongs Marine | $329,900 | 2023-02-04 | Inactive | 63 days |
| DC 325 Dual Console | 2016 | 34 | Bradenton US | Thunder Marine | $286,000 | 2022-12-20 | Inactive | 55 days |
| 345 | 2014 | 34 | Kaneohe US | Ala Wai Yacht Brokerage | $360,000 | 2022-11-14 | Inactive | 142 days |
| OS 345 Offshore | 2014 | 34 | Grasonville US | Knot 10 Yacht Sales | $325,000 | 2022-10-22 | Inactive | 36 days |
| DC 325 Dual Console | 2015 | 34 | Capre May US | South Jersey Yacht Sales - CCM | $284,999 | 2022-09-30 | Inactive | 34 days |
| 345 Offshore | 2015 | 34 | Huron US | South Shore Marine | $339,900 | 2022-09-13 | Inactive | 33 days |
| OS 345 Offshore | 2016 | 34 | Riviera Beach US | Ocean Blue Yacht Sales - Riviera Beach | $330,000 | 2022-05-02 | Inactive | 74 days |
| Os 345 Offshore | 2014 | 34 | Palm Coast FL United States | Waylen Bay Yacht Sales | $279,999 | 2020-12-11 | Inactive | 64 days |
| Dc 325 Dual Console | 2016 | 34 | Naples FL United States | Walker's Marine | $255,000 | 2020-10-04 | Inactive | -0 days |