33' 1975 Morgan Out Island
Chicago US
World Yachts, Inc
Sail Diesel 1
$9,800
On Market:
60 days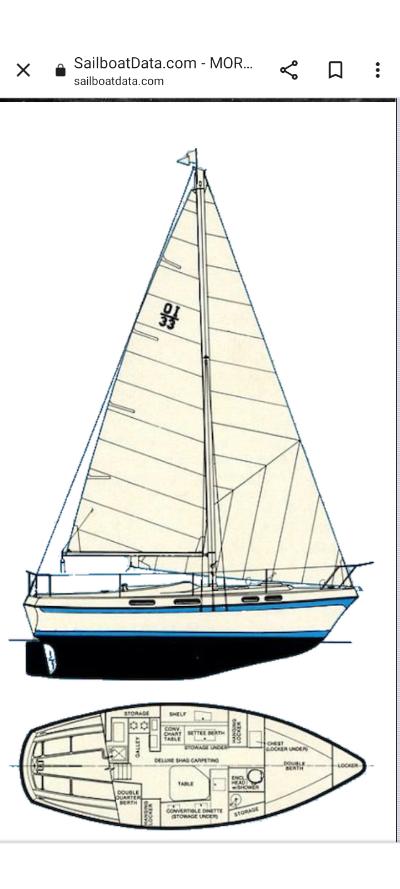 A very basic boat with a recently rebuilt Yanmar diesel.Kinda of a blank slate that can be turned into a floating condo or refitted as a robustly built full keel cruising boat. Wheel steering and very basic roller furling.Offers encouraged.The engine alon
Buddha Value
↗ $11,186
Purchase More Information
Consult with the Buddha for $9.99. We have additional information available.
Price History
| Price | Date | Status |
| --- | --- | --- |
| ¤0 | 2023-01-25 | New |
| $9,800 | 2023-01-25 | Active |
Active Comparables
| Model | Year | Length | Location | Broker | Price | Date | Status | On Market |
| --- | --- | --- | --- | --- | --- | --- | --- | --- |
| Out Island | 1975 | 33 | Chicago US | World Yachts, Inc | $9,800 | 2023-01-25 | Active | 60 days |
Inactive Comparables
| Model | Year | Length | Location | Broker | Price | Date | Status | On Market |
| --- | --- | --- | --- | --- | --- | --- | --- | --- |
| Out Island | 1975 | 33 | St Thomas VI | BVI Yacht Sales Ltd. | $25,000 | 2022-12-25 | Inactive | 57 days |
| 33 Out Island | 1974 | 33 | Clearwater US | JFA Yacht & Ship | $22,000 | 2022-10-16 | Inactive | 80 days |
| Oi 33 | 1976 | 33 | Smyrna, FL, United States | St. Augustine Yacht Sales | $9,900 | 2020-03-22 | Inactive | 321 days |