56' 2020 Beneteau Oceanis Yacht 54
Tivat ME
Ancasta Port Hamble
Sail Diesel 1
£550,000
On Market:
239 days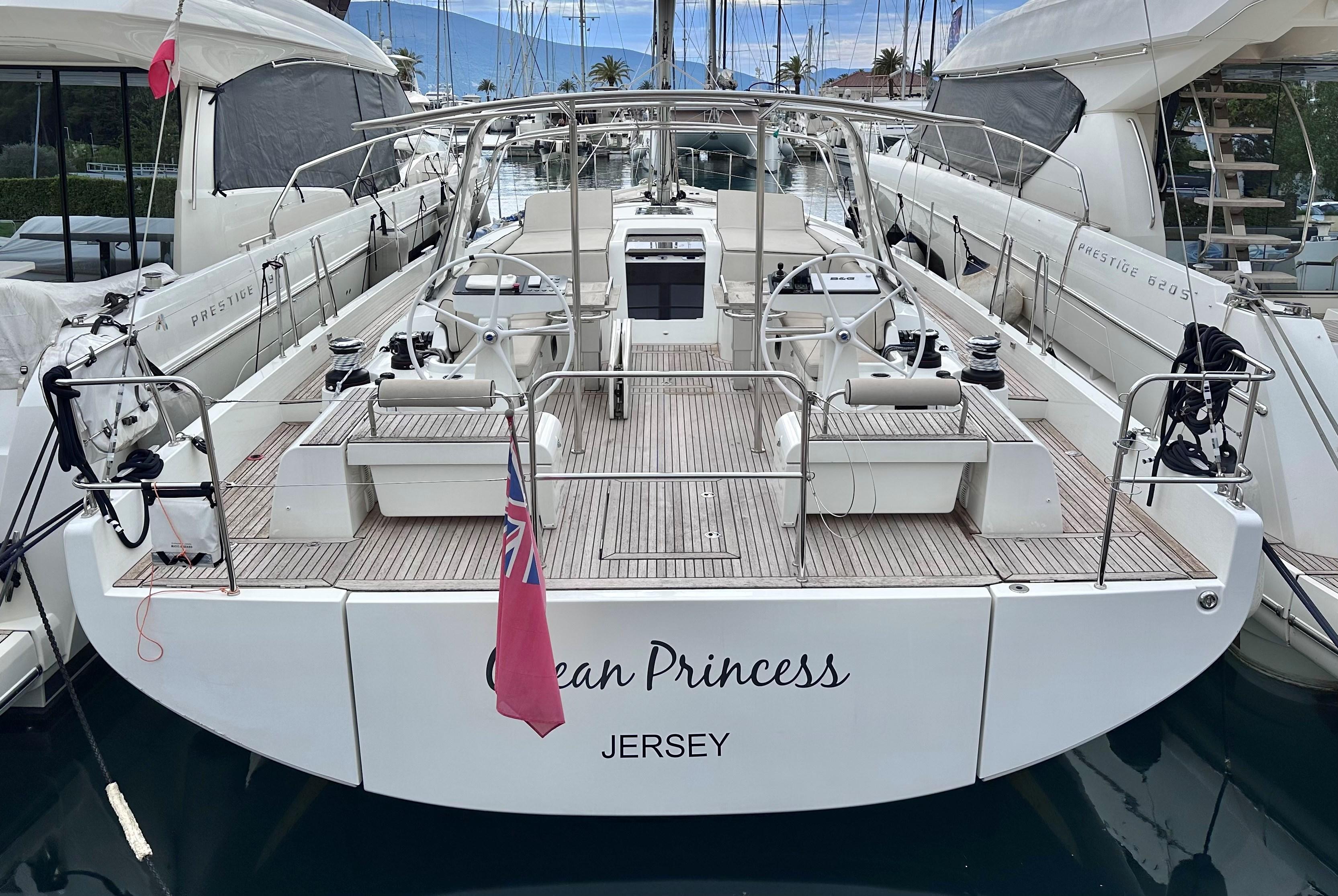 This a fantastic opportunity to acquire a 2020 model Beneteau Oceanis Yacht 54. This stunning yacht boasts sleek lines and a modern design, perfect for both serious sailors and those looking to entertain guests in style. With a spacious cockpit, state-o
Buddha Value
No Value Available
Purchase More Information
Consult with the Buddha for $19.99. We have additional information available.
Price History
| Price | Date | Status |
| --- | --- | --- |
| ¤0 | 2023-04-15 | New |
| £610,000 | 2023-04-15 | Active |
| £570,000 | 2023-07-04 | Reduced |
| £550,000 | 2023-09-22 | Reduced |
Active Comparables
| Model | Year | Length | Location | Broker | Price | Date | Status | On Market |
| --- | --- | --- | --- | --- | --- | --- | --- | --- |
| Oceanis Yacht 54 | 2021 | 56 | HUELVA ES | Oceancat | $710,000 | 2022-08-27 | Reduced | 606 days |
| Oceanis Yacht 54 | 2021 | 56 | TBA PT | Dolphin Yachts | $710,000 | 2023-03-03 | Active | 282 days |
| Oceanis Yacht 54 | 2020 | 56 | Tivat ME | Ancasta Port Hamble | $550,000 | 2023-09-22 | Reduced | 239 days |
Sold Comparables
| Model | Year | Length | Location | Broker | Price | Date | Status | On Market |
| --- | --- | --- | --- | --- | --- | --- | --- | --- |
| Oceanis Yacht 54 | 2021 | 56 | Vilamoura PT | Sunbird Mallorca | $710,000 | 2023-07-22 | Probably Sold | 325 days |
Inactive Comparables
| Model | Year | Length | Location | Broker | Price | Date | Status | On Market |
| --- | --- | --- | --- | --- | --- | --- | --- | --- |
| Oceanis Yacht 54 | 2021 | 56 | La Linea ES | Ancasta Sotogrande | $760,000 | 2023-06-11 | Inactive | 114 days |
| First 53 | 2021 | 56 | ATHENS GR | Atalanta Marine | $795,000 | 2023-02-16 | Inactive | 225 days |
| First Yacht 53 | 2021 | 56 | UK Or Med Delivery United Kingdom | Ancasta International Boat Sales | $1,050,477 | 2022-02-22 | Inactive | 836 days |
| Oceanis Yacht 54 | 2020 | 56 | Ex Factory, France Ireland | BJ Marine | $624,579 | 2021-06-30 | Inactive | 275 days |
| First Yacht 53 | 2020 | 56 | UK, Ireland Or Med Delivery - ExFactory France, Ireland | BJ Marine | $592,135 | 2021-05-25 | Inactive | 672 days |
| First Yacht 53 | 2021 | 56 | Athens Greece | Atalanta Marine | $613,681 | 2021-04-25 | Inactive | 413 days |
| First Yacht 53 | 2020 | 56 | Pontevedra (Vigo) Spain | MARINA DAVILA SPORT, S.L. | $0 | 2021-01-29 | Inactive | -0 days |
| First Yacht 53 | 2021 | 56 | Vendée France | HAREL YACHTS | $848,866 | 2020-12-11 | Inactive | 87 days |
| Oceanis Yacht 54 | 2021 | 56 | France France | Ancasta International Boat Sales | $622,163 | 2020-12-10 | Inactive | 288 days |
| Oceanis Yacht 54 | 2021 | 56 | Available Now Ex Factory France | BJ Marine | $714,816 | 2020-12-04 | Inactive | -0 days |