40' 2004 Jeanneau Sun Odyssey 40.3
Isle Of Wight GB
Boatshed IOW
Sail Diesel 1
£110,000
On Market:
158 days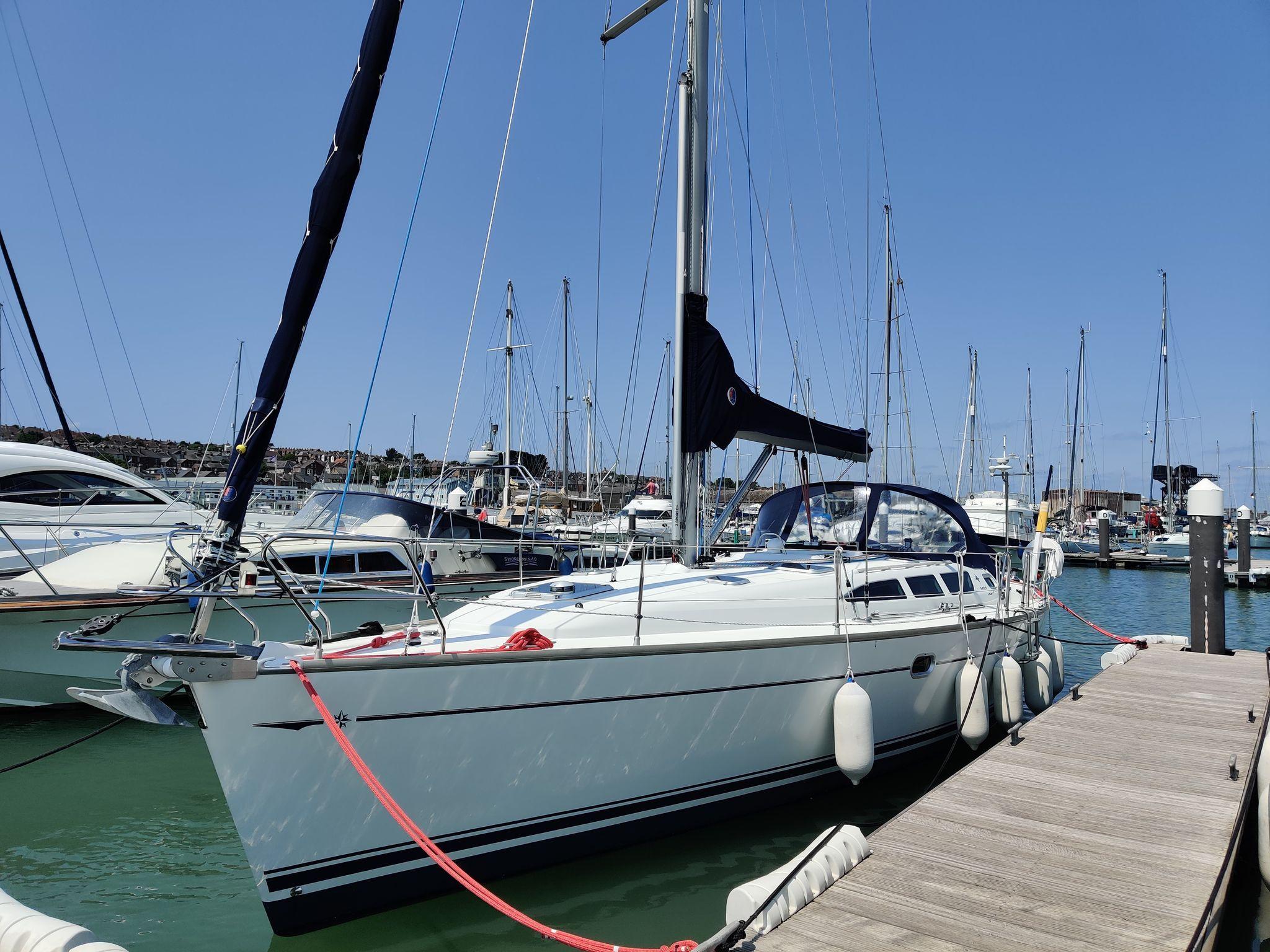 Jeanneau use the marketing phrase 'pure happiness on the water' to describe their range of performance sailing yachts. This boat has provided exactly that for her only owners from new and thanks to their meticulous care she's waiting to continue providing
Buddha Value
No Value Available
Purchase More Information
Consult with the Buddha for $19.99. We have additional information available.
Price History
| Price | Date | Status |
| --- | --- | --- |
| ¤0 | 2023-07-05 | New |
| £110,000 | 2023-07-05 | Active |
Active Comparables
| Model | Year | Length | Location | Broker | Price | Date | Status | On Market |
| --- | --- | --- | --- | --- | --- | --- | --- | --- |
| Sun Odyssey 40.3 | 2004 | 40 | Isle Of Wight GB | Boatshed IOW | $110,000 | 2023-07-05 | Active | 158 days |
Sold Comparables
| Model | Year | Length | Location | Broker | Price | Date | Status | On Market |
| --- | --- | --- | --- | --- | --- | --- | --- | --- |
| Sun Odyssey 40.3 | 2005 | 40 | Plattsburgh US | VSF Yacht Services | $169,000 | 2023-07-11 | Probably Sold | 123 days |
| Sun Odyssey 40.3 | 2005 | 40 | Upon Request GR | Selymar Yachts | $79,800 | 2023-06-11 | Probably Sold | 385 days |
| Sun Odyssey 40.3 | 2004 | 40 | Green Cove Springs US | VSF Yacht Services | $190,000 | 2022-06-20 | Probably Sold | 113 days |
| Sun Odyssey 40.3 | 2005 | 40 | Waukegan, IL, United States | Larsen Marine | $102,900 | 2021-06-02 | Probably Sold | 727 days |
| Sun Odyssey 40 Ds | 2004 | 40 | Lisbon Portugal | Siroco Nautica SA | $95,168 | 2021-04-12 | Probably Sold | 125 days |
| 40.3 | 2005 | 40 | Saint Clair Shores MI United States | St. Clair Sailboat Center | $126,500 | 2021-02-27 | Probably Sold | 192 days |
| Sun Odyssey 40.3 | 2005 | 40 | Almerimar Spain | De Valk Yacht Brokers | $97,402 | 2020-03-19 | Probably Sold | 146 days |
| Sun Odyssey 40 3 | 2005 | 40 | Denison, TX, United States | Grandpappy Point Marina | $109,000 | 2019-07-24 | Sold | 104 days |
| So 40 3 | 2004 | 40 | Point Richmond, CA, United States | Passage Nautical | $138,500 | 2019-07-17 | Sold | 91 days |
| Sun Odyssey 40 | 2003 | 40 | South Ayrshire, United Kingdom | Euroyachts Ltd | $79,074 | 2019-01-08 | Sold | 152 days |
Inactive Comparables
| Model | Year | Length | Location | Broker | Price | Date | Status | On Market |
| --- | --- | --- | --- | --- | --- | --- | --- | --- |
| Sun Odyssey 40.3 | 2005 | 40 | Sukosan HR | White Whale Yachtbrokers | $119,500 | 2023-07-09 | Inactive | 87 days |
| Sun Odyssey 40.3 | 2005 | 40 | Valencia ES | Marine Team | $99,000 | 2023-03-09 | Inactive | 186 days |
| Sun Odyssey 40.3 | 2004 | 40 | ATHENS GR | DBY Boat Sales | $130,000 | 2023-03-05 | Inactive | 78 days |
| Sun Odyssey 40.3 | 2005 | 40 | SAVONA IT | Buggemi Yacht | $98,000 | 2023-01-31 | Inactive | 41 days |
| Sun Odyssey 40.3 | 2005 | 40 | Preveza GR | Navark Handels AB | $950,000 | 2022-08-28 | Inactive | 34 days |
| Sun Odyssey 40.3 | 2005 | 40 | Pensacola US | Legendary Marine Destin | $147,500 | 2022-08-19 | Inactive | 114 days |
| Sun Odyssey 40.3 | 2005 | 40 | Preveza GR | Navark Handels AB | $975,000 | 2022-04-01 | Inactive | 31 days |
| Sun Odyssey 40.3 | 2005 | 40 | Saint Cyprien 66 France | Lor Marine | $114,381 | 2020-12-20 | Inactive | -0 days |
| Sun Odyssey 40.3 | 2005 | 40 | Hartlepool United Kingdom | Ancasta International Boat Sales | $114,732 | 2020-12-07 | Inactive | 268 days |
| 40.3 | 2005 | 40 | Chicago, IL, United States | Larsen Marine | $118,900 | 2020-11-22 | Inactive | 486 days |